Steve Irwin's wife remembers her 'hero' in moving birthday tribute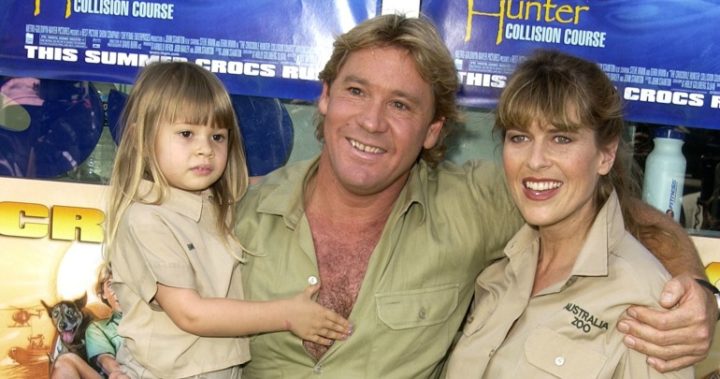 Moving on following a partner's shock death is one of the hardest challenges anyone will face, and Terri Irwin has kept fans up to date as she bravely continues her late husband Steve's legacy.
Now, on what would have been his 56th birthday, the 53-year-old remembered her "hero" with a moving post on social media, alongside a photo of him carrying a crocodile in one of his signature poses.
"Thinking of Steve today. He was so many things to so many people. He was definitely a hero. He was my hero," she wrote alongside the post.
She then took the opportunity to share a little known fact about her late husband and TV star, revealing he had been filming a documentary near Baja, Mexico, in 2003 when he overheard on a radio that two scuba divers had gone missing there.
Thinking of Steve today. He was so many things to so many people. He was definitely a hero. He was my hero. pic.twitter.com/MKK7vSVcCE

— Terri Irwin (@TerriIrwin) February 22, 2018
Ad. Article continues below.
Halting his entire work project, she said Steve called in a search plane and his entire crew stopped filming for two days to look for them. She added: "He personally escorted the sole survivor to safety."
The couple, who had Bindi, 19, and Robert, 14, together, ran Australia Zoo as a family business, and Terri has continued the work with help from her children ever since.
Bindi shared her own memory of her beloved father, along with her grandmother, as she wished them both happy birthday. A photo shows the TV stars joking around together on camera, this time holding a much bigger croc.
Bindi captioned the photo: "Happy Birthday to my dad and grandmother. I wish so much that I could give you birthday hugs. You are both in my heart today and I hope you are celebrating together."
Ad. Article continues below.
Both posts were flooded with supportive messages from fans, and one commented on how similar Robert looks to his dad now.
Ad. Article continues below.
"I cannot get over how much Robert looks like Steve like how," one wrote, while another added: "Thanks to your dad I learned so much about animals. I learned to appreciate their beauty and how amazing they are and how you should respect them. He was a household name in my family. I used to watch his show in my little tan outfit while sitting on my life sized crocodile teddy bear. Happy happy birthday, Steve! And to your dear grandmother! Much love to your family!"
The star sadly died in 2006 while filming a documentary at Batt Reef, near Port Douglas, Queensland. He is said to have begun snorkelling in shallow waters and approached a stingray underwater.
According to the incident's only witness, it stabbed him through the heart causing him to pass away shortly after.
What are your memories of The Crocodile Hunter?