Sally Field plays matchmaker for gay son, scores gorgeous date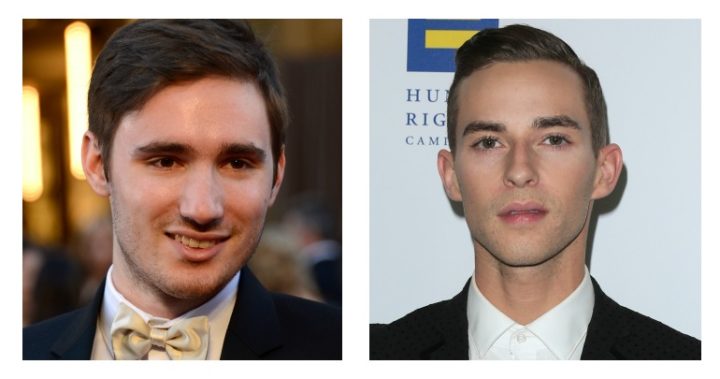 When it comes to dating, it's no secret mother knows best, and one very famous mum has taken it upon herself to play matchmaker. 
Sally Field, 71, finally got her wish this weekend after her son Sam Greisman, 30, met US figure skater Adam Rippon, after the actress went to great lengths to set them up. 
On Saturday, Greisman shared a photo on social media of himself posing with his arm around the athlete at the Human Rights Campaign dinner in Los Angeles, with the caption: "Thanks, mom." Rippon was at the Gala dinner to accept the organisation's Visibility Award for his contributions to the LGBTQ community. 
Thanks, mom. pic.twitter.com/m25Er4EEfD

— sam greisman (@SAMGREIS) March 11, 2018
Ad. Article continues below.
During the olympics, Greisman revealed to his mum via text he had a crush on the 28-year-old figure skater and Field, seeing an opportunity to play matchmaker, was quick to tell him to make a move. 
"Sam…he's insanely pretty. Find a way," she wrote to her son. 
Sharing a screenshot of their conversation, Greisman uploaded the image with the caption: "Just some really helpful advice from my mom on how to deal with my Olympic crush."
Just some really helpful advice from my mom on how to deal with my Olympic crush. pic.twitter.com/shYCXwNOMf

— sam greisman (@SAMGREIS) February 17, 2018
Ad. Article continues below.
And of course, Field took matters into her own hands and retweeted her son's tweet and also tagged Rippon, making sure the athlete would know her intentions for the pair. 
.@Adaripp https://t.co/CEdHifxnul

— Sally Field (@sally_field) February 17, 2018
Rippon responded a few days later in an interview with BuzzFeed saying, "Sam, your mom—I admire her. I'm sure one day we're going to meet! So thanks, mom."
Rippon was a standout star at the recent PyeongChang Winter Olympics and won hearts around the world for his incredible routines and flashy costumes. He also helped the US figure skating team secure a bronze medal, making him the first openly gay US male athlete to win a medal at the Winter Olympics. 
Ad. Article continues below.
Field's matchmaking attempt gardened world-wide attention with plenty of media sites and fans joining the campaign to get the two young men together. After hearing the actress had finally succeeded, dozens of fans took to social media to congratulate her. 
One user wrote, "Mom's always right," while another said, "What a great Mom you have Sam and the love and support she shows is to be cherished," and a third wrote, "Sam you're a lucky guy!!!!"
While matchmaking isn't all that common anymore, it wasn't too long ago that parents went out of their way to introduce their offspring to potential loves. Community events, YMCAs and churches were all popular places to nudge kids towards each other and hopefully watch love blossom. These days, kids have definitely taken matters into their own hands with the rise of social media and online dating. 
If Field's success is anything go by though, it looks like it works! 
Should parents play matchmaker? Have you? Did your parents ever try to set you up with someone? 
Ad. Article continues below.
With Facebook removing news sites from your feeds we ask that you sign up for Starts at 60's emailers here. And to keep us on your wall, join some of our new Facebook groups and clubs:
News Junkies Club – Australia
News Junkies Club – USA 
See news on the change and links to all our other clubs and groups here.