Man's hilarious obituary leaves readers in stitches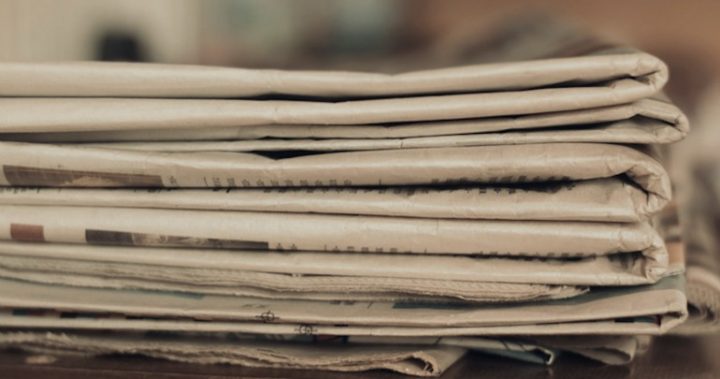 It's not every day an obituary gives you the giggles, but readers in Indiana, where left wiping tears of laughter from their faces after catching sight of Terry Ward's final farewell in the local funeral guide.
Ward's daughter Jean Lahm penned a cheeky ode to her father, describing him as a humorous man who begrudgingly went to his job with mobile service provider AT&T every day and made it worth his while by stealing "roughly 3,000 rolls of black electrical tape during the course of his career (which he used for everything from open wounds to "Don't use this button" covers)".
Jean began the obituary by paying tribute to her father's "overly-patient and accepting wife Kathy, who was the love of his life (a fact she gladly accepted sympathy for during their 48 years of marriage)."
Wanting to give readers a little background about his childhood, Jean recalled stories of her father's school days.
"Terry graduated from Thornridge High School in South Holland, IL, where only three of his teachers took an early retirement after having had him as a student," she joked.
Ad. Article continues below.
"He met the love of his life, Kathy, by telling her he was a lineman – he didn't specify early on that he was a lineman for the phone company, not the NFL. Still, Kathy and Terry wed in the fall of 1969, perfectly between the Summer of Love and the Winter of Regret."
Ever the working class man, Jean said her father "despised 'uppity foods' like hummus, which his family lovingly called 'bean dip' for his benefit, [and ] which he loved consequently."
She signed off with Terry's final instructions on how his life was to be celebrated.
"Memorial donations in Terry's name can be made to your favourite charity or your favourite watering hole, where you are instructed to tie a few on and tell a few stories of the great Terry Ward."
The obituary has since gone viral, with people loving Jean's humorous descriptions of her father and her tribute to a man who clearly loved to laugh.
Ad. Article continues below.
"I didn't know you, Terry Ward, but after reading your obituary, I wish I had!" one man wrote on Twitter.
Jean has since said there was no better way she could think to pay tribute to her beloved dad.
"There was absolutely no other way to write it," she told InsideEdition.com on Monday. "He lived to make other people laugh. He was just a funny, funny guy."
Would you want your family to write a funny obituary like this for you? Or do you prefer a more classic and sombre tone?