Grandparents' rights: How to deal with your kid's divorce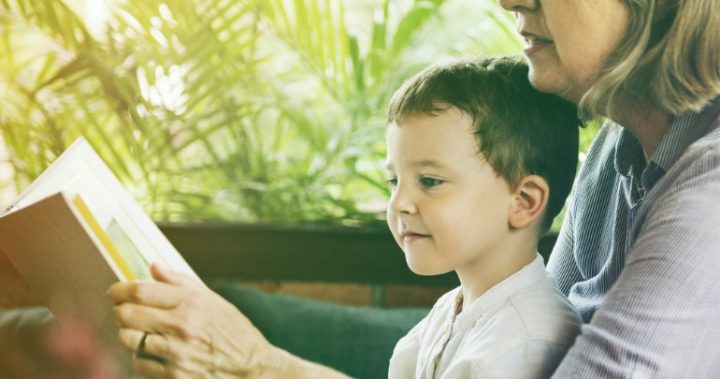 It's one of the joys of getting older, becoming a grandparent.
While some are lucky and get to spend lots of time with their grandchildren, for others there are plenty of reasons they can't. Location is one factor, and so are physical barriers, such as illness or incapacity.
But what happens if it is simply because your grandkids parents are now divorced? It's certainly a common scenario in this day and age.
While a couple might be fighting over custody of their kids, do you know what rights you have too? 
Rachael Scharrer, founder of online resource Divorce Answered said court orders surrounding divorce and parenting only apply to the named persons, and only in extenuating circumstances are the grandparents named in the order.
Ad. Article continues below.
"As such, it is up to each parent to facilitate a loving and considered relationship between the child and all family members," Rachael Scharrer said.
Scharrer suggests these ideas as a few ways you can build on that relationship.
Call the grandchildren regularly
Speak to the parents to see how you can help in any way. It could be through helping out physically, paying a bill or two, or even doing a bit of babysitting or taking them to appointments.
Don't give the parent advice unless they ask for it, especially when the other parent is around.
Send cards, letters and gifts to your grandchild. If your gifts aren't accepted, create a bank account for your grandchild and deposit funds for their future use
Offer to have a regular afternoon booked in to spend with the grandkids, or to help with an activity like reading, homework or craft
Get involved in their Saturday sports activities.  You could take them or just join in as a supporter on the sidelines.
Keep the grandkids feeling they are part of the family by sending photos of yourself, and their cousins and other family members
Invite the grandchildren to family outings, and don't forget to include the extended family
Grandparents are allowed to agitate at court if they feel overlooked, intentionally alienated or previously played a significant role in the grandchildren's lives.
If you feel you need to do something in an official capacity, you need to get your facts together.
Ad. Article continues below.
"Documenting your interactions, contact and time with the grandchildren is a great place to start."
Should you have ongoing concerns, Scharrer suggests you contact your family lawyer for advice.
How have you ensured you got quality time with your grandkid?