New study reveals the strongest contributor to living to old age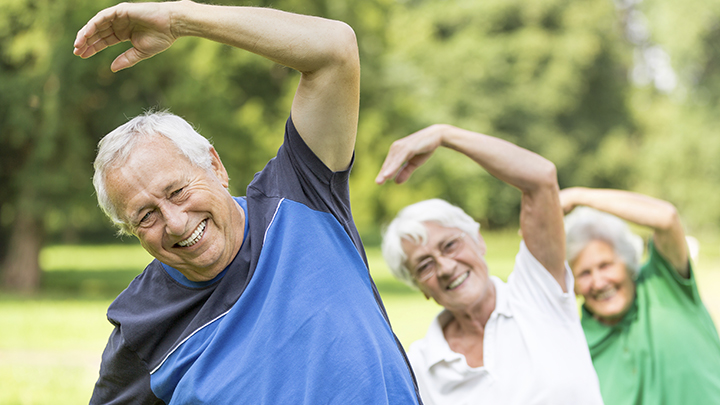 With more and more Australians living until 90, many of us will have longer lives than our parents and this trend will not be changing anytime soon. The 2015 Intergenerational Report projects that the life expectancy at birth in 2055 will be over 95 years old for both men and women compared to 91 years today.
But it's not enough to just live longer. The goal is to approach the century mark living a healthy life rather than be in a long-term care facility and have little quality of life. So how can we reach the century mark living a full and active life? The answer may surprise you.
Contrary to popular belief, to increase your odds of living to 90 and beyond, isn't about having great genes from your parents. Instead, it's a matter of your lifestyle choices. It may seem simple – be good to your body and your body will reward you but there's more to it than that. The answers can't be found by speaking with centenarian's who reveal their secret; it takes a long detailed look at the lifestyles of today and tomorrow's seniors.
A group of researchers in Sweden have tracked the health of men and women age 75 to 90, noting who survived and who died and though the data set is small, trends are emerging and should be acknowledged. More importantly, the strongest predictor of longevity is fitness. In fact, being active actually offsets certain health consequences like chronic diseases including diabetes, elevated cholesterol, arthritis and high blood pressure. We've always been instructed to live an active life but this research does indicate more …
Another interesting fact from the study was that the over-75 group's risk factors differed from the 50-year olds. For instance, those who live to over 75 have avoided certain diseases that are commonly associated with early death like heart disease or certain cancers. That's not to say this cohort has avoided all health issues associated with age but it's thought that regular exercise may be one of the contributing factors to outliving many of their peers. Instead, now a whole new set of risk factors like falls and dementia have taken their place.
Ad. Article continues below.
So what other predictors lead to life at 90 and beyond? Well, during exercise these individuals also had a healthy blood pressure, which allowed for a quick return to their resting heart rate, strong lung and cardiac function, good cholesterol markers, and they also had no previous heart attack history.
The study did not outline how much exercise needs to be done, nor was there any discussion about diet or other common stress-related issues. Regardless, the takeaway is still that if you're not already exercising, it's time to start. It does not mean you have to continue the same exercise regime as you age but when you retirement, it is important to keep active. Exercise helps to maintain balance, strength and stamina; workouts done today will pay off tomorrow and beyond!
Tell us, what do you do to keep active? Will you try to add more fitness into your daily routine?