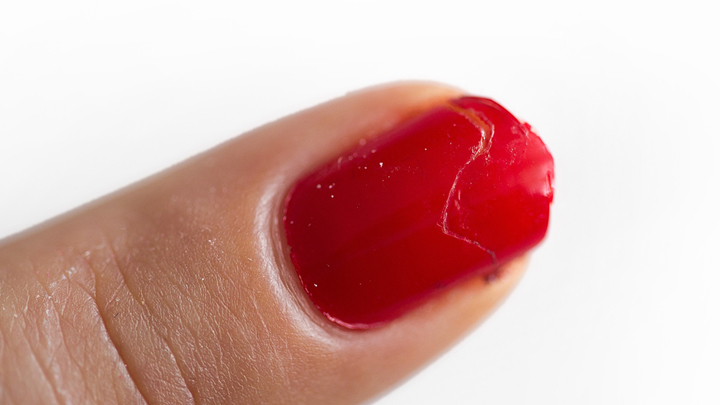 This trick might sound a little weird but it actually works! If you've just broken your nail, you can fix it easily with this simply trick.
All you need is:
A tea bag. Any kind will work as long as it's made of paper.
A fine to medium-grain nail file.
A VERY fine-grained nail file, and probably also a buffer. I'm using a four-in-one file, which is handy.
A base coat
Nail polish in your favourite colour.
Steps
Take your tea bag and cut the top off. Empty it out then cut out a small, rectangular section of the tea bag. It should be about the width and length of your nail.
Apply the basecoat. While it's still mostly wet, position the rectangle of tea bag so that it completely covers the crack with room to spare underneath. That's for extra strength. Cover the nail halfway if it's a crack, and a third of the way if the tip is peeling or very weak.
Press the tea bag down with your fingers to make sure everything is smooth. Let it dry, then apply another layer of base coat.
Now that everything's dry, use your regular nail file and file away the paper overhanging at the tip.
Apply another layer of basecoat and let it dry.
Paint over it with your nail polish.
Done!
Comments