You're a health risk to your grandchildren, report finds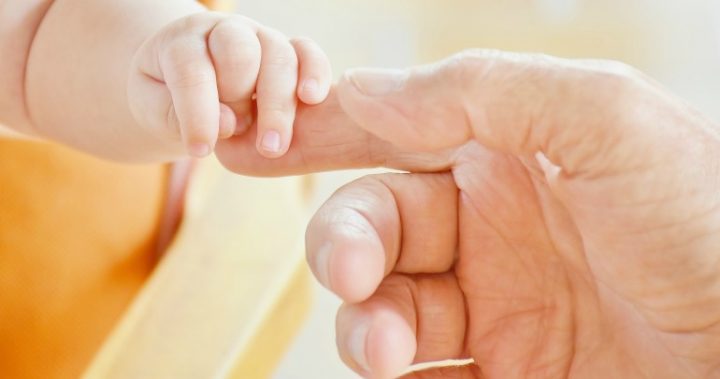 We all want the best for our grandchildren, and it's natural to want to spoil them, especially if you only see the kids infrequently. But new scientific research has revealed that the way we treat our grandchildren could have a negative impact on them in the long-term.
The study, recently published in the journal PLOS One, revealed that grandparents need to adapt their behaviour "to be a positive influence on their grandchildren's health through the design of realistic, theoretically underpinned interventions". 
One of the big points of contention is the differing approach that parents and grandparents have towards food. Some parents may be attempting to provide healthier food or "change mealtime practices, such as the rule that children must clear their plate". 
While this was once a common requirement for kids at the dinner table, it's no longer seen as a necessity in many households if a child is not hungry or is not enjoying the meal. However, some grandparents still see "overfeeding and excess weight [as] signs of health" and are therefore more likely to pressure children to continue eating even when their body is resisting. 
Then there's the tendency for grandparents to want to "spoil" their grandchildren by offering "high sugar or fat foods, or providing too much food", which leads to parents feeling  "frustrated and undermined". 
Ad. Article continues below.
Back in the days where visits to a grandparent's house were a welcome but sometimes infrequent occurrence, a few extra treats wouldn't have been too much of an issue. But with grandparents being looked to as a primary source of childcare, children are spending more and more time being spoilt and eating the types of foods they should try to stay away from. 
Of course, not all families reported conflict on these topics. According to the report, the most positive relationships occurred where there was "intergenerational transmission of cooking skills and practices, but also through grandmothers being mindful of parents' wish for children to eat healthily". 
Do you feel like you spoil your grandchildren? Do you think grandparents should have to follow the parents' rules more strictly?