Radio legend John Laws's wife battling cancer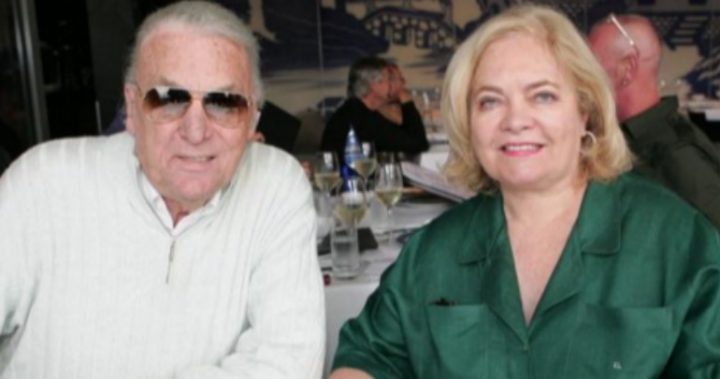 John Laws's wife, Caroline, is said to be in 'poor health' after being diagnosed with cancer earlier this year.
The diagnosis has come as a shock for the family, and a family friend revealed to The Daily Telegraph that they are still coming to terms with it.
The news comes 65 year after the pair found love together and as they celebrate 40 years of marriage.
The 81-year-old radio legend said it was "love at first sight" when he and Caroline first met however, as a promising ballerina Caroline moved to London to pursue her career and when she returned John had established himself on the air.
Ad. Article continues below.
"As soon as she came back into my life that was it, she was the woman and we've been together ever since," he told The Australian Women's Weekly in December 1976.
He often referred to his wife as 'The Princess' during his talkback radio show on 2UE.
The Daily Telegraph says Caroline had not experiencing any symptoms of cancer when it was discovered by her doctors during a routine check up in June.
The man with the golden mic is said to be devastated at his wife's declining health, as you would expect, and it has only been in recent weeks that the Laws' have been informing their closest friends.
Do you have any messages of support for John and Caroline Laws? Have you cared for a loved one with cancer? Share your thoughts with us.