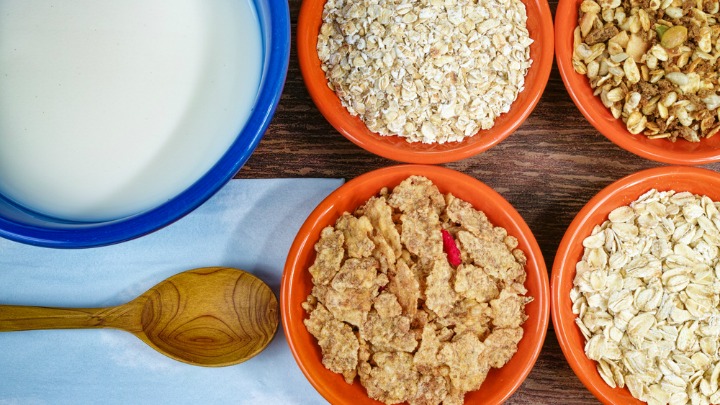 It's difficult enough trying to figure what's healthy and what's not these days, but when companies are flat out lying about their products it makes it a whole lot harder.
That has proved to be the case with Kellogg's in the United Kingdom who have been slammed by the Advertising Standards Authority (ASA) for claims about its Special K range.
Ads, that aired in the UK, for the popular cereal say the range in "full of goodness" and "nutritious", but the ASA says the company has breached advertising standards as the tag lines are not baked up by a "specific authorised health claim".
The ruling relates to Special K's porridge and Nutri K, which is advertised both on television and online.
Kellogg's has been ordered to make changes to the ads quick smart and to ensure the claims are backed up by science and obvious to shoppers.
An ASA spokesman said: "We shared Kellogg's view that the claim 'full of goodness' was a reference to a general, non-specific health benefit of the product and as such, we agreed that Kellogg's was required to accompany it with a specific authorised health claim.
"The authorised health claim – in this case 'contains vitamin B2 which contributes to the maintenance of normal skin' – should be presented in such a way that it was clear that it accompanied that general health claim; it should be made next to or immediately following the general health claim.
"The specific authorised health claim was shown on screen, but we noted it disappeared before the general health claim "full of goodness" was stated in the voice-over.
"We therefore considered the specific health claim did not appear with or immediately following the general health claim 'full of goodness'.
"As such, we considered it did not accompany the general health claim and in that regard, the ad breached the Code."
The discovery has annoyed many customers who say they are sick and tired of being mislead by companies with bad health claims that are essentially tricking people out of their money.
There are calls for tougher laws around the issue, with harsher punishments to be delivered to anyone who deliberately misleads customers.
Should companies should have to face stronger punishments if they mislead customers?
Comments