New female Viagra revelations could change your mind on the drug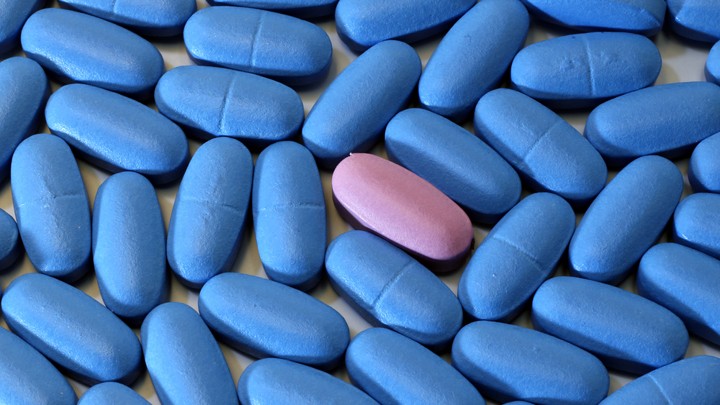 You may have heard of the drug, touted as "female Viagra": flibanserin, but how much did you really know about it?
Its effectiveness came in to question last year after it was approved by the US Food and Drug Administration to boost sexual desire in women who are entering the menopause.
Now, a study published in JAMA Internal Medicine has found the drug has limited benefits and produces negative effects, reports Medical News Today.
Hypoactive sexual desire disorder (HSDD), also known as female sexual interest/arousal disorder, affects 10-40% of women, so this is a disappointing setback in the quest to find something that boosts libido.
Dr. Loes Jaspers, of the Erasmus University Medical Center in Rotterdam, the Netherlands, and coauthors carried out an analysis of the records of clinical trials for 5,914 women.
Ad. Article continues below.
The eight trials investigated the efficacy and safety of the medication for treatment of HSDD, and indicated flibanserin had a monthly increase in satisfaction of just one half of one sexual event. And the cons largely outweighed the pros: it significantly increased dizziness, sleepiness, nausea and fatigue among women using it. The overall impression of the women surveyed was that the drug led to either minimal or no improvement.
The authors of the analysis study concluded the benefits of flibanserin are marginal, especially when taking into account the adverse effects.
The team calls for future studies to include women from diverse populations, and especially those who already have other conditions or considerations, including surgical menopause, and women who are using other medications.
Dr. Steven Woloshin and Dr. Lisa M. Schwartz, of the Dartmouth Institute for Health Policy and Clinical Practice in Lebanon, NH, said, "The flibanserin saga is unsatisfying. The FDA approved a marginally effective drug for a non-life-threatening condition in the face of substantial, and unnecessary, uncertainty about its dangers. Women with distressing sexual desire problems need good treatments. We all need a drug approval process that delivers good decisions based on adequate evidence".
Tell us, have you ever considered using female Viagra? What other tricks do you know of that increase libido?