More bad news for anyone who uses talcum powder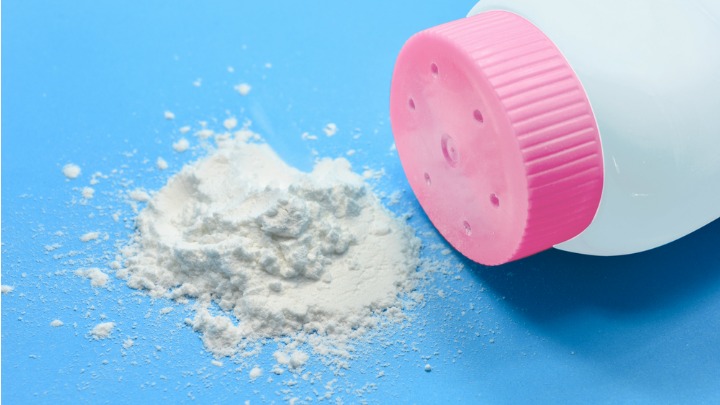 The fight between cancer victims and Johnson & Johnson has reached new heights as one of the world's biggest mining companies has been named alongside the health product giant in the case over talcum powder.
Johnson & Johnson is already being sued by four cancer sufferers and the husband of a woman who died, with the plaintiffs claiming their use of talcum powder lead to their ovarian cancer diagnosis.
Now, mining giant Rio Tinto has been named in the case too as it is the company that supplies the mineral to Johnson & Johnson.
All five women named in the case were diagnosed with ovarian cancer between 2011 and 2015 and all used the products Johnson Baby Powder and Shower to Shower to "dust her perineum for feminine hygiene purposes", according to court documents obtained by Fairfax Media.
Rio Tinto Minerals and its then wholly owned talc subsidiary Luzenac America mined the "talc at issue in this case" which was then used to make Johnson's Baby Powder and Shower to Shower, the complaints state.
Ad. Article continues below.
According to the court documents, Johnson & Johnson, Rio Tinto Minerals and Luzenac "failed to inform its customers and end users of its products of a known catastrophic health hazard associated with the use of its products".
"All of the defendants have been aware for nearly forty years of independent scientific studies linking the use of their products to the increased risk of ovarian cancer in women when used in the perineal area.
"Luzenac America Inc and Rio Tinto Minerals Inc supply customers with materials safety data sheets for talc. These material safety data sheets are supposed to convey adequate health and warning information."
The case has lead to many people questioning how a product so dangerous was able to be sold around the world for so many years.
Many women say they have now stopped using the product all together and are disappointed it was allowed on the market when the companies new the risks associated with it.
Do you ever use talcum powder? Are you annoyed these big companies got away with selling it for so long?