Five home remedies to tackle your age spots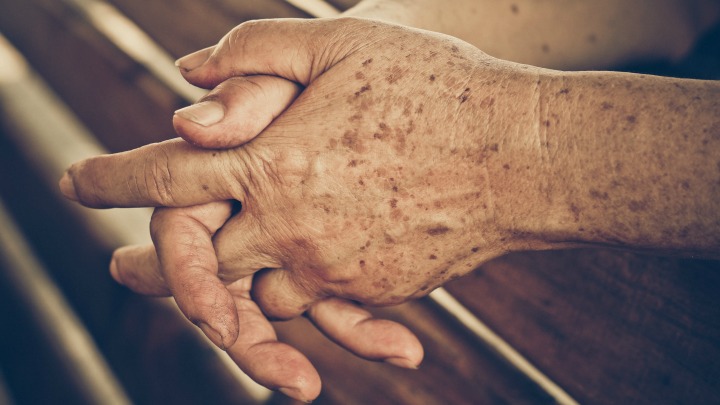 When your skin is exposed to the sun it causes the cells known as melanocytes that increase melanin in the skin to increase production and this turns your skin darker. These dark skin patches are more commonly referred to as brown spots, dark spots, sun spots, age spots and liver spots.
The fact is, it doesn't matter what your skin colour or ethnic background, most of you will develop them.
Don't let it get you down though, there's good news.
First, age spots are generally always harmless. They aren't cancerous, but be sure to get spots checked by your health care professional because some skin cancers, like melanoma, can look like age spots.
Second, because you all know how unsightly age spots can be there are a great many simple, completely natural remedies you can use to lighten your age spots at home. Best of all, the ingredients are likely to be found right in your kitchen!
Ad. Article continues below.
Here are five to try.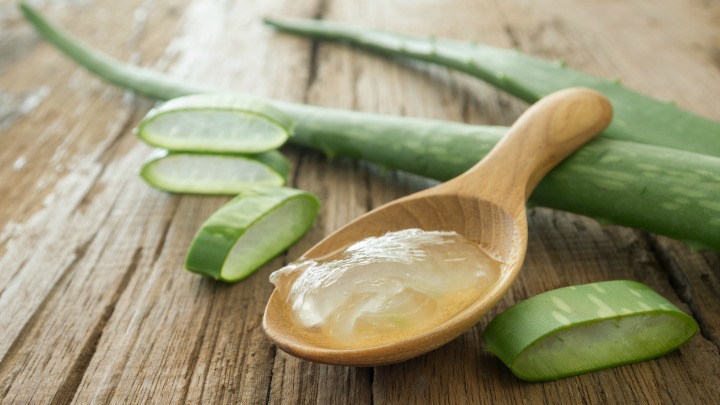 1. Aloe vera
It's commonly used to treat a number of skin ailments, and you can use it to treat your age spots.
Simply rub a little fresh aloe vera gel (take it directly from the plant if you can) onto the area and leave it to soak in. There is no need to rinse it off as aloe vera is gentle, however, if it starts to feel sticky you might want to rub it off.
If you do't have access to an aloe vera plant you can buy fresh aloe vera juice at most health food stores and this works just as efficiently.
Ad. Article continues below.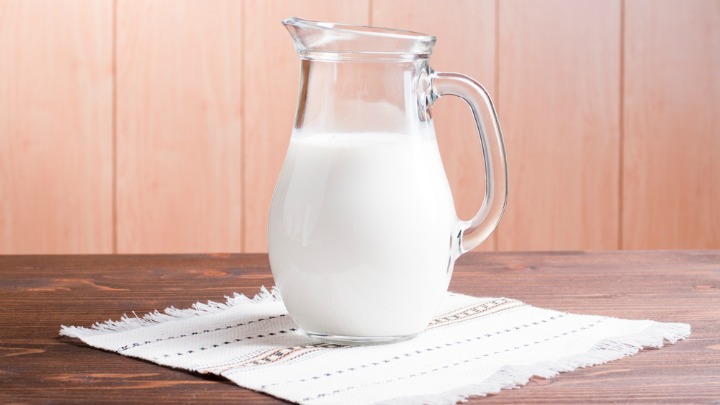 2. Buttermilk
Believe it or not, buttermilk is often used to reduce brown spots and skin pigmentation. The lactic acid that it contains tends to lighten the skin safely without causing any irritation.
Dip a cotton swab in some buttermilk and apply it directly to the area. Leave it for 15-20 minutes before washing off.
If you have oily skin you might want to mix a little lime or tomato juice into the buttermilk before applying it to your skin.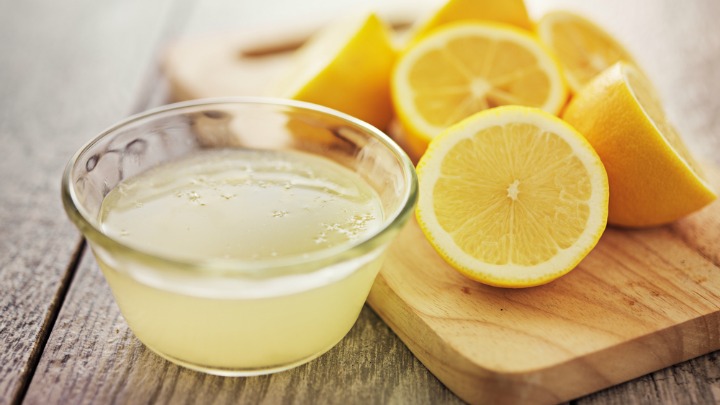 Ad. Article continues below.
3. Lemon juice
The citric acid in lemon juice is a natural bleaching agent. It also exfoliates the skin, which helps to reduce the appearance of brown spots.
Dab fresh lemon juice directly onto your age spots twice a day. Leave the juice on your skin for at least 30 minutes. If doing in the evening, you can also leave the juice on your skin overnight.You should begin to notice an improvement within two to three months.
It's worth noting that you will need to allow the juice to dry before heading outdoors as it increases your skin's sensitivity to sunlight.
Bottled lemon juice doesn't have the same effect, and the other thing you need to be aware of is that the bottled stuff might contain other chemicals that aren't good for your skin. Citric acid weakens over time, which is another reason you'll want the fresh stuff.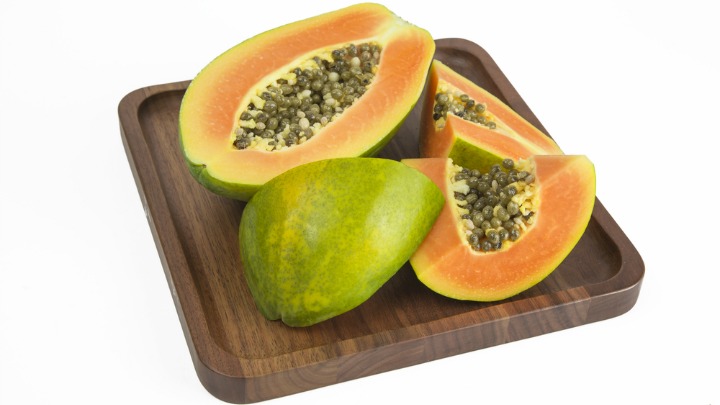 Ad. Article continues below.
4. Pawpaw (also known as papaya)
This is not a good one if you are allergic to pawpaw, so the recommendation would be to do a 24-hour patch test before attempting this remedy.
That said, pawpaw has certain enzymes and alpha hydroxy acids that can help exfoliate your skin and reduce skin blemishes, acne, age spots and other skin issues. Additionally, it will give your skin a cleaner and brighter appearance. Winning!
Cut a thin slice from a green pawpaw and press the fleshy side of the skin to your age spots for 15-20 minutes.
You can also cut the pawpaw into small chunks and press them into a pulp. Apply the pulp to your age spots with your fingers and allow the mask to sit for 15 minutes before you rinse. Do this daily.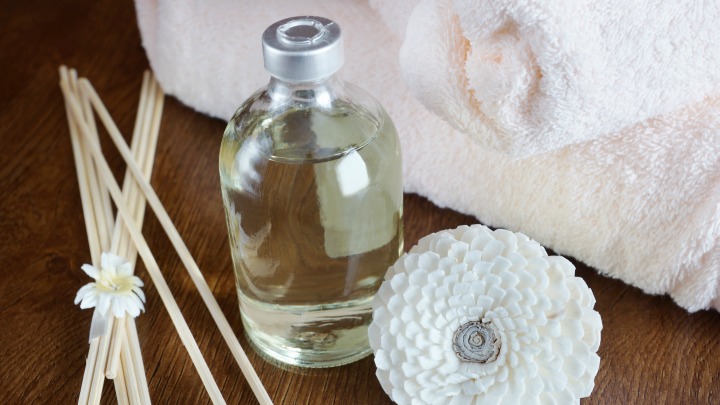 Ad. Article continues below.
5. Sandalwood
Believed to contain effective anti-ageing properties, sandalwood is often used to reduce the appearance of age spots.
Massage a drop of pure sandalwood essential oil directly onto the age spots.
Alternatively, you can mix a pinch of sandalwood powder with a couple of drops each of rose water, glycerin and lemon juice. Apply this paste onto the age spots and leave to dry for 20 minutes before rinsing with cold water.
Your age spots won't disappear overnight with these remedies, but with a bit of patience and perseverance you'll start to see changes.
Do you have age spots you'd like to get rid of? Have you heard of these remedies? What other remedies are you aware of?