Aussie doctors hailed for lifechanging medical breakthrough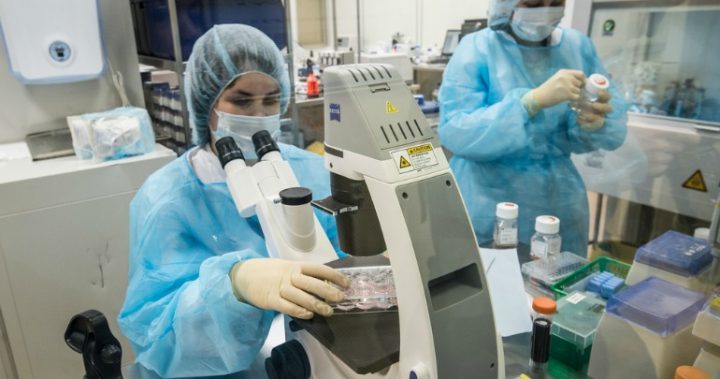 In a big win for both patients and Australian scientists, a team of Aussie doctors have discovered a blood biomarker for multiple sclerosis that is set to drastically change the way we treat the disease.
As the most common neurological disease in the country, so many are at risk of developing the debilitating MS one day.
Now though, doctors will be able to the determine type of MS a patient has with 85-90 per cent accuracy, possibly within 24 hours, reports The Australian.
It's a massive breakthrough in when it comes to treating the disease, which affects more than 23,000 Australians and sees nerves in the brain and spinal cord deteriorate over time.
Doctors will now be able to take a blood sample from patients and send it to the lab for a quick and largely accurate response.
Ad. Article continues below.
"This is something we have never, ever had before and ­Australia has cracked it," said Matthew Miles, the chief executive of MS Research Australia, told The Australian.
The research was led by Edwin Lim and Gilles Guillemin of Macquarie University and published in medical journal Scientific Reports.
"This is a significant discovery because it will facilitate the ability to quickly and simply make a prognosis of the three types of MS and will allow clinicians to adapt their treatment for MS patients more accurately and rapidly," Professor Guillemin said.
While the blood test won't be able to help those already suffering from MS, it will go a long way towards helping others get the treatment they need to fight the disease faster.
Are you happy to hear this? Do you know anyone who has suffered with MS?