Andrew Denton diagnosed with devastating health condition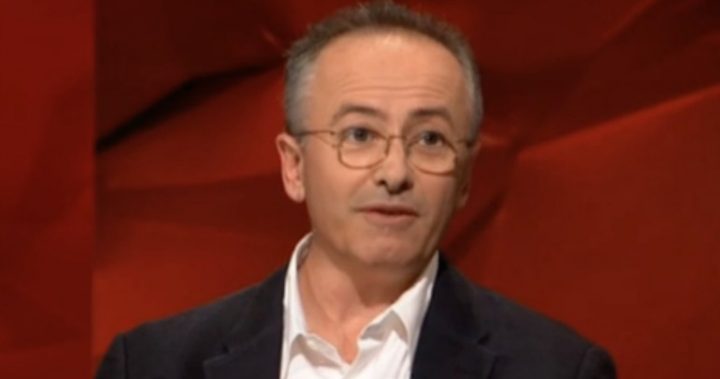 Andrew Denton has had to pull out of a campaign supporting euthanasia because of his own poor health.
The 57-year-old television personality has been diagnosed with advanced heart disease and now requires multiple bypass surgery.
Denton has been very vocal about voluntary euthanasia and his support for assisted dying laws to be change in Australia, and this is an important time in the political process for the topic, as Premier Daniel Andrews' bill for assisted dying gets introduced in Victorian parliament, with Right to Life campaigners in strong opposition.
Well known for shows like Denton, The Money or the Gun, Enough Rope and Randling, the Gold Logie winner and former radio announcer even stepped down from his media role to focus on the cause.
Just a few weeks ago Denton, pictured below with wife Jennifer Byrne, had a piece published in The Australian talking about why the dying deserve a compassionate choice.
Ad. Article continues below.
"Support for excellent palliative care and voluntary assisted dying are not mutually exclusive," Andrew Denton wrote, as director of Go Gentle Australia.
"But by palliative care's own admission all the resources in the world aren't going to help them deal with all pain and suffering. It is not medically possible. And until we find a cure for cancer, motor neurone disease and other diseases, this is unlikely to change."
Denton watched his own father's painful struggle with his heart before his death.
"The law as it stands offers patients no right to seek a more compassionate choice when palliative care can't help them."
Ad. Article continues below.
While some have said his absence will be a disaster, reports the The Sydney Morning Herald, his office have said his work with continue under its campaign manager Paul Price.
Do you have a message of support for Andrew Denton over this shock news?