An injectable weight loss drug will arrive in Australia next month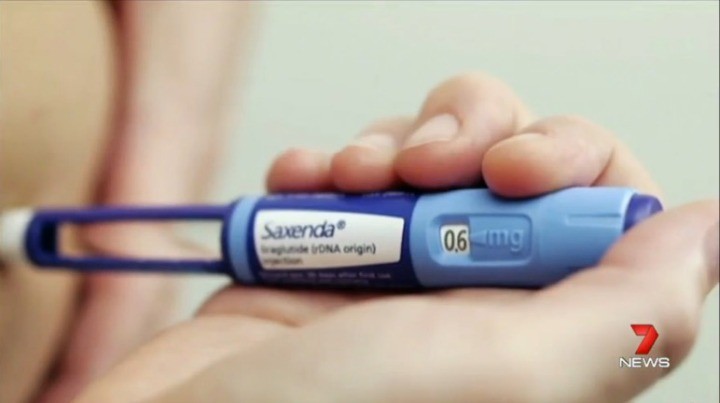 Already available in the US, weight loss "wonder drug" Saxenda will be available in Australia next month. The diabetes drug has been shown to have striking effects overseas. In a trial by Columbia University, 33 per cent of those on the drug lost lost at least 10 per cent of their total body weight.
The drug is administered by daily injections and acts by reducing hunger and reducing the rate at which food is absorbed into the small intestines from the stomach. It has been available as a treatment for diabetes since 2010 and for weight loss since 2014, reports Tech Times.
"It is a very effective drug. It seems to be as good as any of the others on the market, so it adds another possibility for doctors to treat patients who are having trouble either losing weight or maintaining weight loss once they get the weight off," says Xavier Pi-Sunyer from the Columbia University Medical Centre.
Saxenda is suitable for those with 20 or more kilograms to lose, and could double the number of people who achieve a "clinically significant" amount of weight.
However, there are a few catches. For one, the drug will cost around $400 per month, according to this report by Seven news. And once you stop taking it, there's a good chance the weight will come right back.
Ad. Article continues below.
There are also significant side effects, including diarrhoea or constipation and nausea, which usually abide after four to six weeks. Other concerns include links to thyroid tumours and pancreatitis.
Are you trying to lose weight? Would you consider trying something like this? What are your main barriers to maintaining a healthy weight?
If you are interested in taking part in long-term weight loss trials, Associate Professor Amanda Salis at the University of Sydney is seeking participants from the Sydney metropolitan area for clinical trials of the long-term (one- to three-year) effectiveness of various weight loss strategies. For more information, contact her team on [email protected] orclick here to register your interest. To find other clinical weight loss trials around Australia, click here.