We're the most susceptible: Protecting yourself from scams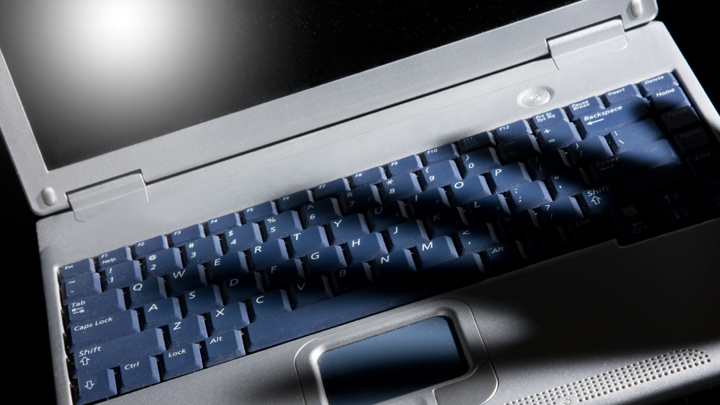 It's National Consumer Fraud Week from May 18 – 24 and there is no doubt that scams are on the rise. In 2014, the Australian Competition and Consumer Commission (ACCC) reported over 92,000 scams, amounting to losses in excess of $89 million.
Older Australians are being cruelly targeted in many of these financial scams.
Raised to believe that a man's word is his bond, older people tend to be far more trusting of other people.
Perhaps you're the type of person who is likely to strike up a conversation with a telemarketer or door-to-door volunteer or trust a "friendly" home repairer when they offer to fix your home for an unbelievably great price. Maybe you have become quite tech-savvy and enjoy receiving and responding to e-mails or finding extraordinarily good online shopping deals.
The chances are you've never thought of your friendly and trusting demeanour is a hindrance to your safety. We've identified and explained the 5 top scams involving older people and how you can help protect yourself:
Ad. Article continues below.
1. Grooming scams
Grooming occurs when a scammer tries to develop a relationship with you. This type of scammer will convince you that they are a caring friend, offering companionship and helping with daily living activities like shopping, gardening or transport. Eventually, the scammer may forge a relationship in which you trusts them to handle your credit card and manage your banking activities. In many cases, scammers will attempt to isolate their victims to avoid being "outed" and to make the victim feel more reliant.
How to protect yourself:
• Ensure you do not accept social networking friend requests from strangers.
• Consider what personal information you share online – scammers research information about their victim before grooming.
Ad. Article continues below.
• Where possible, ensure you receive assistance from reputable, reliable organisations for assistance with daily activities or social support.
2. Phishing scams
Phishing is the attempt to acquire personal information (including usernames, passwords, and credit card details) via email by impersonating a trustworthy organisation such as a bank or the Australian Taxation Office. You may receive a counterfeit email asking for payment or confirmation of bank account details to avoid account cancellation. Some scammers may even go to the extent of forging an online bank statement and redirecting you to a replicated bank website which prompts you to enter their bank details.
How to protect yourself:
• Keeping your credit card or online bank account details completely confidential, especially online.
Ad. Article continues below.
• If in doubt, you can call the institution the email has seemingly been sent from and double check the email's legitimacy.
3. Lottery and sweepstake scams
This scam involves receiving an unexpected email or letter from a lottery or sweepstakes company advising the person that they have won a sum of money or prize. These scams often use the names of legitimate lotteries, so even if you research the company, the prize may seem real. The scammer may claim that they have identified you as a winner by randomly choosing your email address or address.
The scammer will urge you to keep your winnings confidential and pay a fee to release your winnings for insurance costs, bank fees or government taxes.
How to protect yourself:
Ad. Article continues below.
• Ensure you are aware that official lottery offices do not select prize winners by randomly choosing an email address or address.
• Official lottery offices do not require an upfront payment to collect winnings.
4. Fraudulent fundraising
This involves scammers preying on the generosity of older people by posing as legitimate charities and requesting donations. You may be approached on the street or in your home by people collecting money. Scammers may also request donations via email or telephone.
How to protect yourself:
Ad. Article continues below.
• If you would like to make a donation, approach the charity organisation directly.
• If your are approached on the street or at your home by a collector, request to see their identification.
• If in doubt, contact the Consumer and Business Services office to confirm the legitimacy of the charity.
5. Cold calling
This scam involves receiving an unexpected telephone call offering financial advice from someone posing as a stockbroker or portfolio manager. These scammers sound legitimate and work from a prepared, convincing script. They often promise high returns on investment at low (or no) risk. This scam is particularly dangerous for isolated older people, as they may welcome conversation with the scammer (who is enthusiastically willing to listen).
Ad. Article continues below.
How to protect yourself:
• If you receive these phone calls regularly, set up a silent line.
• If you are unsure, ask the telemarketer for their Australian Financial Services License number and reiterate to the telemarketer that they will double check the license with ASIC before making any decisions.
Remember that your best defence against a scam is to avoid responding or say no. If you suspect you have been the victim of a scam, contact the SCAMwatch ACCC Infocentre on 1300 795 995 to determine what steps you can take. You can also register for free SCAMwatch alerts to receive warnings and alerts in real time.
Thank you to Mark from Home Instead Senior Care for sending this through.
Have you ever been a victim of a scam?