Skating super-stars Torvill and Dean still have that magic at 60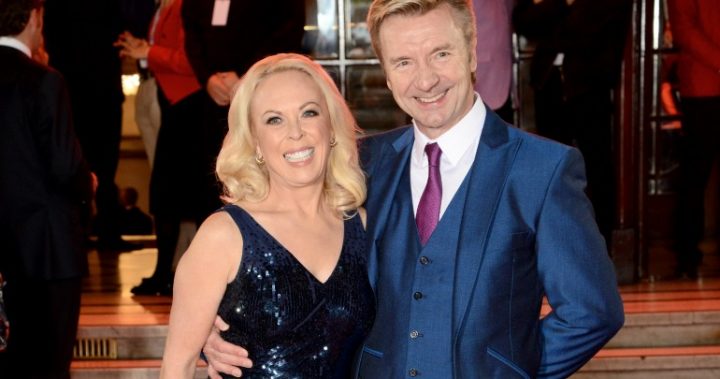 The effects of age catch up with all of us, even elite athletes, as Torvill and Dean, the beloved ice-skating duo, have revealed.
Jayne Torvill and Christopher Dean have been a double act for 45 years and have continued to skate even as they hit their 60s, lacing on their boots together for the first time in four years for a new stint of Dancing on Ice.
Dancing on Ice was a hit British TV show that featured celebrities who were novice skaters learning to do complex figure skating displays over several months. The show was shelved in 2014 but made a comeback this year. This time, though, Torvill, 60, and Dean, 59, are appearing as judges rather than as coaches to the contestants as they did in the show's previous ratings-winning run.
But the skating partners, who won a gold medal in 1984 for their famous Bolero routine, say their bodies aren't quite as limber as they used to be. Christopher told The Mirror that arthritis in his knees meant bends were hard.
"The knees don't bend quite as deeply as they used to," he said. "I think I have arthritis in my knees. I just manage it … I can still skate, paracetamol helps. I'm pretty reckless – I'll deal with it later."
Ad. Article continues below.
Jayne, meanwhile, says her trouble is with her back. "My back does not arch as much, that's the place that starts to hurt first with me," she said. "I don't think I have arthritis yet but we have skated well into our 50s, which is unusual for any athlete."
Despite their comments, a promotional video released before the new series started this month showed that Torvill and Dean were as stunning to watch perform as ever – perfectly synchronised, even on a small ice rink. And it was the first time they'd skated together in four years!
Anyone who's forgotten the knee-bends and back arches that the pair are referring to need only watch a video of their Olympic medal-winning performance to be reminded just how very talented they were, and remain.
Ad. Article continues below.
Perhaps even more surprisingly, they remain the best of friends, having dated very briefly when they first started out but quickly opting for mateship over a relationship. Although Dean now lives in the US, the two say they still speak on the phone almost every day.
Do you remember watching Torvill and Dean at the 1984 Olympics? Would you've still expected them to be skating together today?
With Facebook removing news sites from your feeds we ask that you sign up for Starts at 60's emailers here. And to keep us on your wall, join some of our new Facebook groups and clubs:

News Junkies Club – Australia
News Junkies Club – USA 
See news on the change and links to all our other clubs and groups here.