You won't believe what this Downton Abbey star looks like now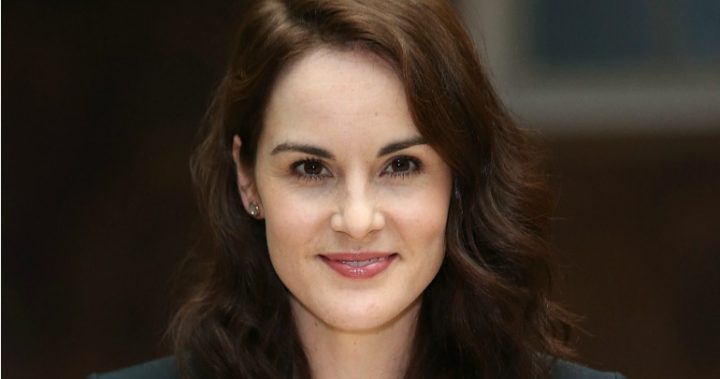 In Downton Abbey Michelle Dockery was quite the aristocrat. Playing the role of Lady Mary Crawley she looked like she was meant to live in that era. 
Her latest acting role is worlds apart from Downton days.
She's now shooting for Good Behavior, playing the role of Letty Raines, a talented con artist, skilled thief, recidivist substance addict and intermittent mother.
New images have just been revealed to show just how different she looks, while posing as a drag queen in an attempt to steal money to stay out of jail. The scenes form part of the second season of the show.
Help! @uglyraed Michelle Dockery looks unrecognisable as a drag queen
https://t.co/LM1iLmdnCe

— JAMES MARTIN (@JamesWorldNews) November 6, 2017
Ad. Article continues below.
Last month Sydney Morning Herald reported how Dockery had made the change from playing prim and proper Mary to Letty.
"I never had the intention of doing something so vastly different," Michelle Dockery said. "I never think that's a good way to carve out a career, but Letty just came out of nowhere really when I was finishing off Downtown Abbey and the script appeared. It was more the opposite: I was cautious about doing something so different when people had obviously known me for Mary. I didn't want it to appear that I was doing this just for the sake of it."
Don't miss your girls @TheGingerMinj and @SHARON_NEEDLES on @tntdrama's Good Behavior, Nov 12th https://t.co/K3mLtuoyjf

— PEG Management (@PEGmgmt) November 1, 2017
Ad. Article continues below.
She has no qualms about playing such a different character either. 
"Everything that's wrong about Letty is what's right about her – that's what I love," Dockery says. "She's trying constantly to make herself a better person – like we all are, in a way. We all want to be a better version of ourselves, but it's the flaws that make us unique."
Were you a fan of Michelle while she played the role of Lady Mary Crawley?