'Better Homes and Gardens' host's grief at losing grandchild at birth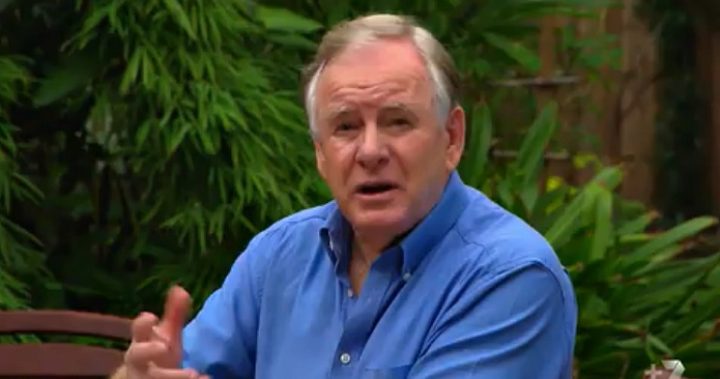 Working on a popular weekly TV show puts you and your family at the centre of the limelight, which many may find difficult – especially during personal traumas.
But Better Homes and Gardens host Graham Ross has insisted it was his work that helped him cope with his grief after sadly losing his first grandchild at birth.
Ross, 70, has co-hosted the hugely popular Channel 7 show since it began in 1995, and during that time he's managed to juggle his family life with work perfectly.
Now, he has opened up to Starts at 60 on how his passion for gardening helped him overcome his grief, after his first grandchild sadly died unexpectedly at birth. He is encouraging others who have lost someone close to them to continue, and focus on work or an activity to keep them busy.
"We lost our first grandchild, she sadly died," he said. "We've had that experience, we went through all the x-rays and everything, and suddenly we lost her at birth. We've since gone on with two more children with my daughter.
Ad. Article continues below.
"It's the ups and downs of life, we're very lucky because we're all very close. I feel enormously heartfelt for those grandparents who are not physically or mentally close to their grandkids. If you can do something, do it."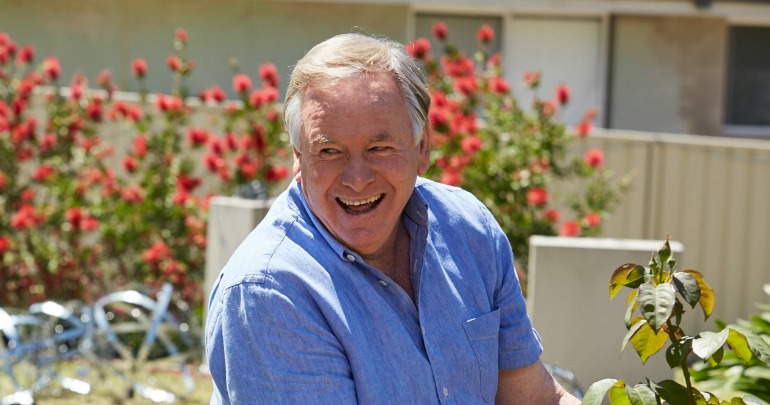 The star and his wife Sandra now have three grandkids, 10, six and four, as well as their daughter Linda and son Kent. He has urged other grandparents to take an active role in their grandkids' lives, wherever possible, and use their own life experiences to teach them valuable lessons.
Ad. Article continues below.
"Whatever grandparents do, they should share their experience with their grandkids. They become better people," he added.
Read more: TV host Graham Ross reveals cancers forced him to have lip removed
"It's terribly important to keep in contact with your children and grandchildren, because you learn from them and they learn from you. I just love being a granddad, it's an amazing experience."
Ross' grandkids have even started helping out in the family gardening business. His eldest has also done a few TV spots, and he believes it's key to keep them involved in what they do.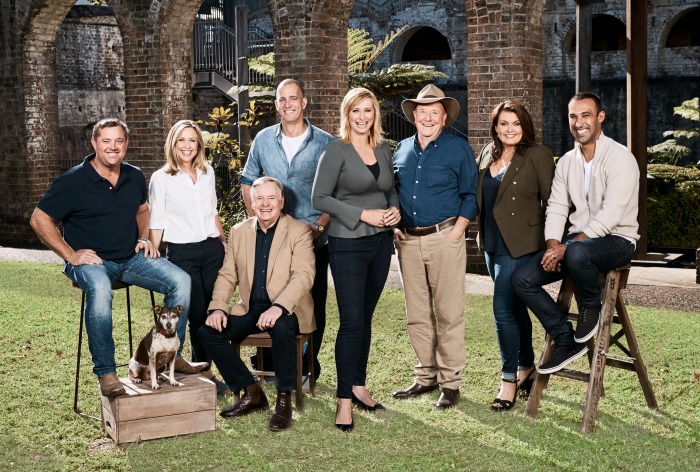 "We never anticipated our children would work with us," he admitted. "Our grandchild is involved. There's too many media children that go nuts, and they don't handle the fame or exposure. We did the opposite, to make them aware it's a hard-working job."
Ross has now drawn on his own heartache to advise others of the importance of keeping focused during grief.
"The worst thing is when people lose their partner, and they think they've lost life. In fact, they have to see it as an opportunity to start something new that they didn't have before," he explained. "My greatest joy is to share this passion, and inspire someone to give it a go. That's what over 60s living is all about."
Ad. Article continues below.
The TV star referred to 'Garden Releaf', a British initiative that's spread across the globe, which uses the garden as a place of mental and physical therapy. He said: "Gardening is a great social, mental and physical benefit."
Keen to pass on his expertise to everyone, and share his belief that looking forward can be hugely helpful, he said he visited "the worst prison in NSW" previously – admitting it did leave him "horrified".
There, he told prisoners to plant some daffodils and wait a few months for them to bloom. By then, "they'd have done a year of their sentence".
He has also visited several mental hospitals, to give bulbs to staff, and said: "People plant them, then they forget, and suddenly bingo this thing comes through and they're inspired again."
Have you experienced something similar? Do you agree that keeping busy can help with grief?