Radio hard-man Ray Hadley reveals the heavy personal cost of fame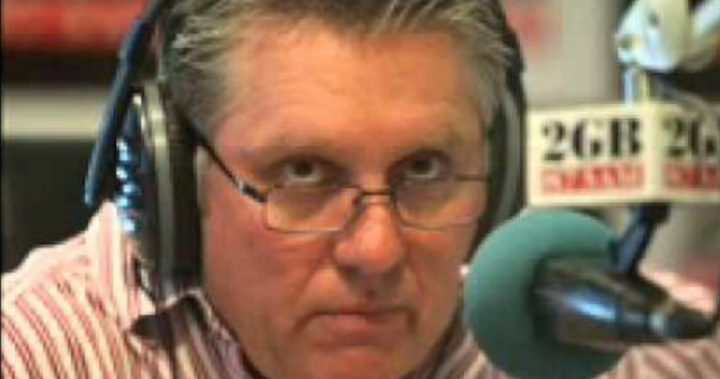 Talkback tough-guy Ray Hadley has revealed his softer side in an unusually personal interview with The Australian.
The 63-year-old, who regularly skewers politicians on his morning show on 2GB, addressed his guilt over being an absent father, his health worries and his "acrimonious bust-up" – his words – with ex-wife Suzanne.
Hadley told the newspaper in an exclusive interview that he still felt bad about the many Christmas morning he missed with his children in favour of working. Instead, he said he'd ring them up on air and talk to them about what Santa had brought them.
"But talking to them on the radio's not being there to help them put their bikes together or watch them play with their dolls or their skateboards," he admitted.
The father of four and former Sydney taxi driver also talked about his recent hospitalisation after developing liver problems stemming from a severe bout of flu. He said tests had shown that the influenza B had not damaged his heart.
Ad. Article continues below.
"What happens is you get to my age and there's always something going wrong, but I'm pretty healthy,'' he said.
Things are not so well, however, with his ex-wife, on whom he's still not on speaking terms with after they split in 2014.
"I don't talk to her," he told The Australian. "I paid her out [for the family home] and she went off with someone else, who she sub­sequently busted up with."
Hadley and his 2GB team won gongs for best talk presenter, best sports overage and best on-air morning team t the Australian Commercial Radio Awards at the weekend. and Hadley was inducted into the Hall of Fame. Despite possibly hitting the pinnacle of his career, however, the presenter said he wouldn't consider until he was 66.
Do you listen to Ray Hadley's radio show?