Olivia Newton-John dazzles on the red carpet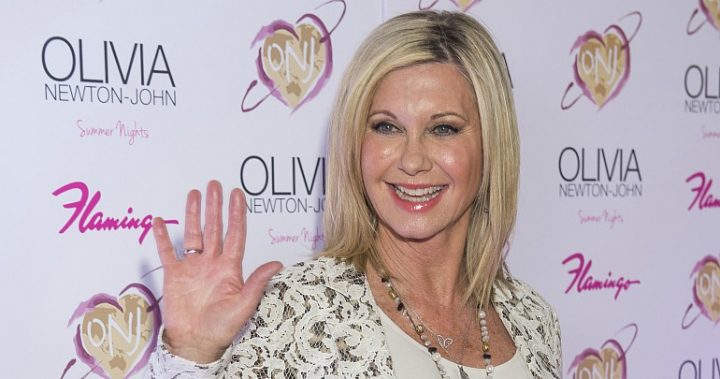 It's breast cancer awareness month around the world and as part of her ongoing support for the cause, Olivia Newton-John has appeared at the annual 'Turn Up The Pink' event in Las Vegas.
Olivia was looking as lovely as ever in a simple black outfit with a sequinned pink blazer to pull it all together.
While her outfit was great, it was her accessories that really got people talking and some asking, "where can I get one of those?!".
To make the night just that little bit more fun, Olivia walked the red carpet with a hunky Chippendale dancer on each arm and looked great doing it!
Ad. Article continues below.
While we often see scantily-clad women walking the red carpet, it seems Olivia decided to turn things around for the night and all for a good cause.
Olivia has been heavily involved in raising awareness for breast cancer and funds for research into a cure ever since her own battle with the disease in 1992.
She diagnosed the same week her father passed away from cancer and has said the experience quickly taught her how to understand what was really important in life.
She has started her own wellness centre – the Olivia Newton-John Cancer Wellness & Research Centre – where patients can go to get support throughout their treatment.
It looks like Olivia had a great night in Vegas, performing at the event and dancing the night away with her hunky dates.
Are you a fan of Olivia Newton-John? Do you know anyone who has been affected by breast cancer?