Minder actor George Cole dies aged 90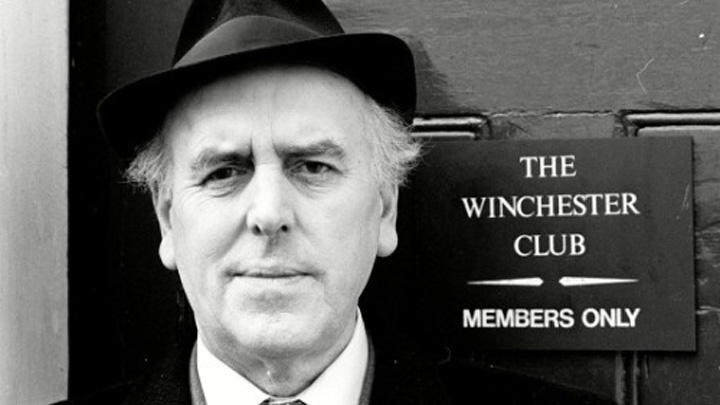 George Cole, best known for his enduring role as Arthur Daley on the show Minder, has died aged 90.
The hilarious actor died surrounded by his family at the Royal Berkshire hospital in Reading, England yesterday.
For 16 years, Cole played the Cockney wheeler dealer Daley, between 1979 and 1994, opposite Dennis Waterman, who played Terry McCann, his bodyguard.
Waterman said, "I am so sad to hear of George's death. His family must be devastated, and I am absolutely certain that anybody who ever knew him, will feel the same.
"It was a bit of a shock he was looking so very frail. Penny asked if he would like a drink. He said: 'I'd like a bottle of whisky, but I know you won't give me that!'"
Ad. Article continues below.
"I'm so grateful to have been a friend of this wonderful man. We worked together for many years and my boast is that we laughed all day, every day.
"He was an amazing man, a wonderful actor and besotted with his family. Farewell old friend."
Speaking about his friend away from the cameras, he added: "George always took it in his stride, he didn't got to all the social events, he liked to go home.
"He loved horse racing, that was his big hobby, crosswords and his family. He was quite difficult to get out of his house, that was where he was happiest".
Waterman's replacement in the last two series, Gary Webster, also shared his condolences.
Ad. Article continues below.
Talking to BBC News, Webster called Cole a "comic genius" who "made you realise there's an Arthur Daley in every family".
"He was one of those characters you never thought you are going to be without, both as an actor and a character.
"He was a great guy to work with and a real genuine gentleman".
George Cole was a TV legend whose character was the drawcard – 17 million people tuned into the show.
Cole began acting in the early 1940s, and had a small role in Henry V.
Ad. Article continues below.
After Minder, George continued to act, with guest roles on Midsomer Murders, Heartbeat and New Tricks.
He is survived by his two children and wife, Penny.
Tell us, do you remember watching Minder? What are your memories of George Cole?