Is Rod Stewart jealous of David Bowie?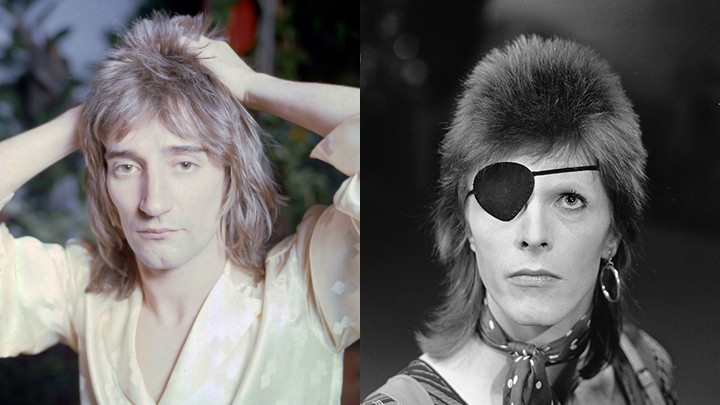 What do Rod Stewart and David Bowie have in common?
Quite a lot, if Stewart has any say in the matter. He just wishes others would see it that way.
In a recent Rolling Stone interview, the 70-year-old crooner expressed what we can't help but see as a hint of jealousy. Both British music legends have dabbled in just about every genre under the sun, from rock to dance to Americana. Yet only one of them has been embraced by music journalists.
"David has always been the darling of rock critics and I haven't," he told the magazine. "They look at him as an intellectual writer and me, just the opposite. To them, it's always black and white".
While Stewart has had an enormously long and successful career, music writers have never quite considered him as "cool" as his more experimental, sexually-ambiguous, identity-changing counterpart.
Ad. Article continues below.
While the two singers were once part of similar scenes, their careers have branched further and further apart in the 50 years since. Stewart has gone down in history as a "safe" popular act, while Bowie is seen almost universally as an artist.
However, one thing should never be in doubt: Stewart takes his songwriting just as seriously.
In fact, despite Stewart's decades-spanning reputation as an effortlessly cool crooner, the songwriting process been a source of great doubt and frustration, leading to a long hiatus in writing original material.
"I've always tortured myself and thought, 'You're a pretend songwriter. You're a performer,'".
Thankfully – for Stewart and his fans alike – he found inspiration again when writing his autobiography in 2012. Having rediscovered his purpose and a love of his craft, he began writing his own songs again. His next album, Another Country, will be out later this month.
Ad. Article continues below.
'I'd done the Great American Songbook albums… I'd done a soul album. I'd done a rock album. I backed myself into an alley because there's not much left to do except write".
Stewart has recently made another career leap: accepting a residency as a Las Vegas performer, joining the likes of Celine Dion, who decided long ago that she could make far more money staying put in one place than touring with an expensive road crew.
While this might not win over many Bowie-loving rock journalists, Stewart's manager Arnold Stiefel begs to differ: "The stigma of Vegas is totally gone", he said.
"Playing Vegas is now for superstars who can do it right. It's cool, hip and doesn't diminish you a little".
Do you agree? Who is cooler in your eyes: Rod Stewart or David Bowie?