Nothing expresses a decade more clearly than clothing, and Kmart fashion in 1986 was exactly what you would expect – bright block colours, gaudy hair pieces and extremely questionable patterns. Thankfully, it seems Kmart's fashion sense has improved since the days of bright pants that are sure to "get you noticed".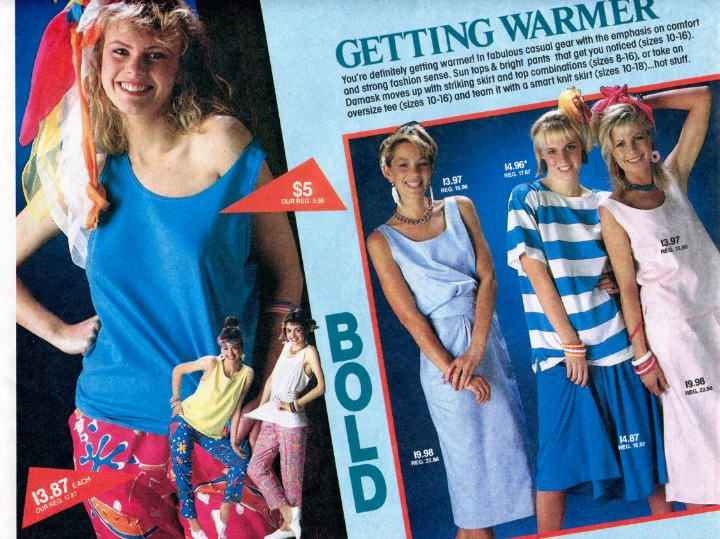 Men's short shorts were no joke in the '80s with stores making sure there was as much thigh on show as possible. And while it's hard to overlook the bold fashion statement in this photo, what's more concerning are the overwhelming number of mullets on show!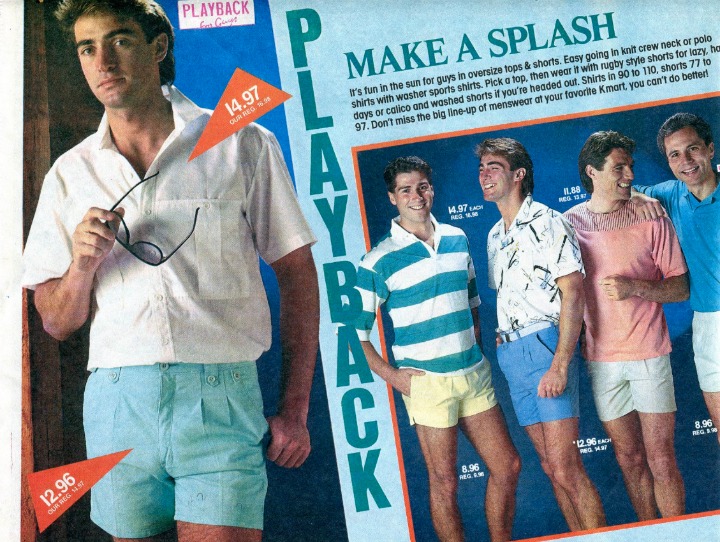 Outdoor furniture was all the rage in the '80s, but why go for a plain table setting when you could have a fully matching set complete with a shady umbrella? A fold away table and a few chairs was all you needed for a good time by the pool and these stylish sets were absolutely perfect for the job!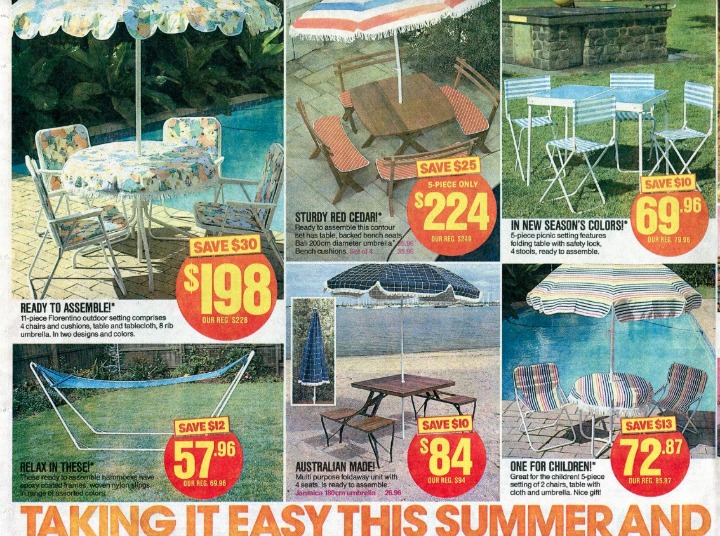 Technology is one of those areas in life that will really make you feel like time is rushing by. Thirty-three years ago, VHS players were the only way to watch movies and if you wanted to snap a photo you would have to wait until the film was developed to actually see how they turned out.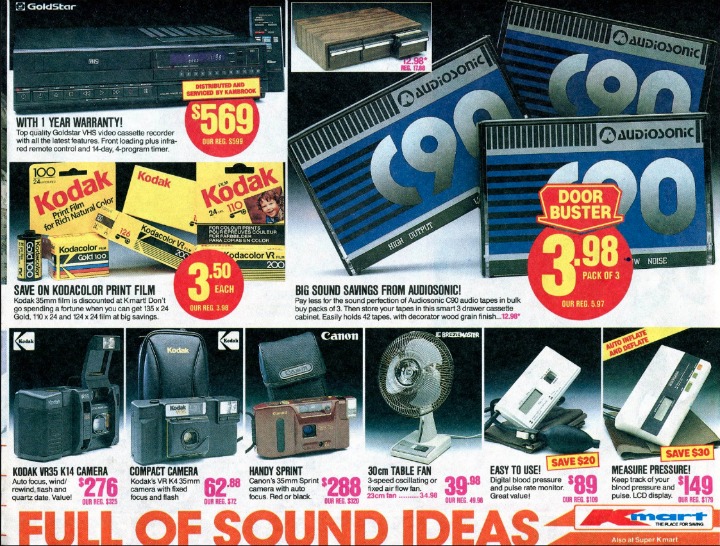 From Pound Puppies to electric intercom sets, kids of the '80s got to enjoy some fantastic toys. However, prices back then were hardly cheaper than today, especially the A.G Bears which cost a whopping $114 each.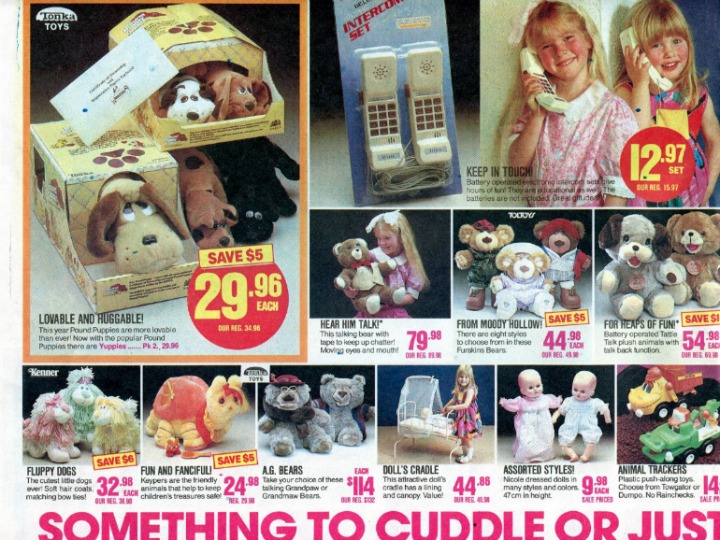 In fact, although it was three decades ago, many of the items in the old catalogue were either the same price or even more expensive than what is currently sitting in the shelves today's Kmart stores.
However, while the price stays the same – almost everything else has changed. From style to products, it's safe to say Kmart in the '80s was a whole different world.
Do you remember buying any of these products? Do you think Kmart has improved since the '80s?