A flurry of similar reports soon followed with The Sun reporting on Sunday that the pair are "back in a romantic relationship" and aren't dating or pursuing anyone else romantically.
The British tabloid also reported that Fergie's once icy relationship with the Queen and Prince Philip has thawed and that her only real opponent in the family is Prince Charles, who "can't stand her" and thinks she's an "embarrassment to the royal family".
"They don't get on personally. There's so much baggage because he feels she sided with Diana over Camilla all those years ago," a source reportedly told the paper.
It's true the duchess's relationship with the royal family has been rocky over the years. Andrew and Fergie announced their separation in 1992 and just months later photos emerged of the mother-of-two sun baking topless and getting her toes sucked by American financial adviser John Bryan on holiday in France.
In 2010, the duchess was caught in a sting by the now-defunct British tabloid News of the World that showed her trying to sell access to her ex-husband for £500,000.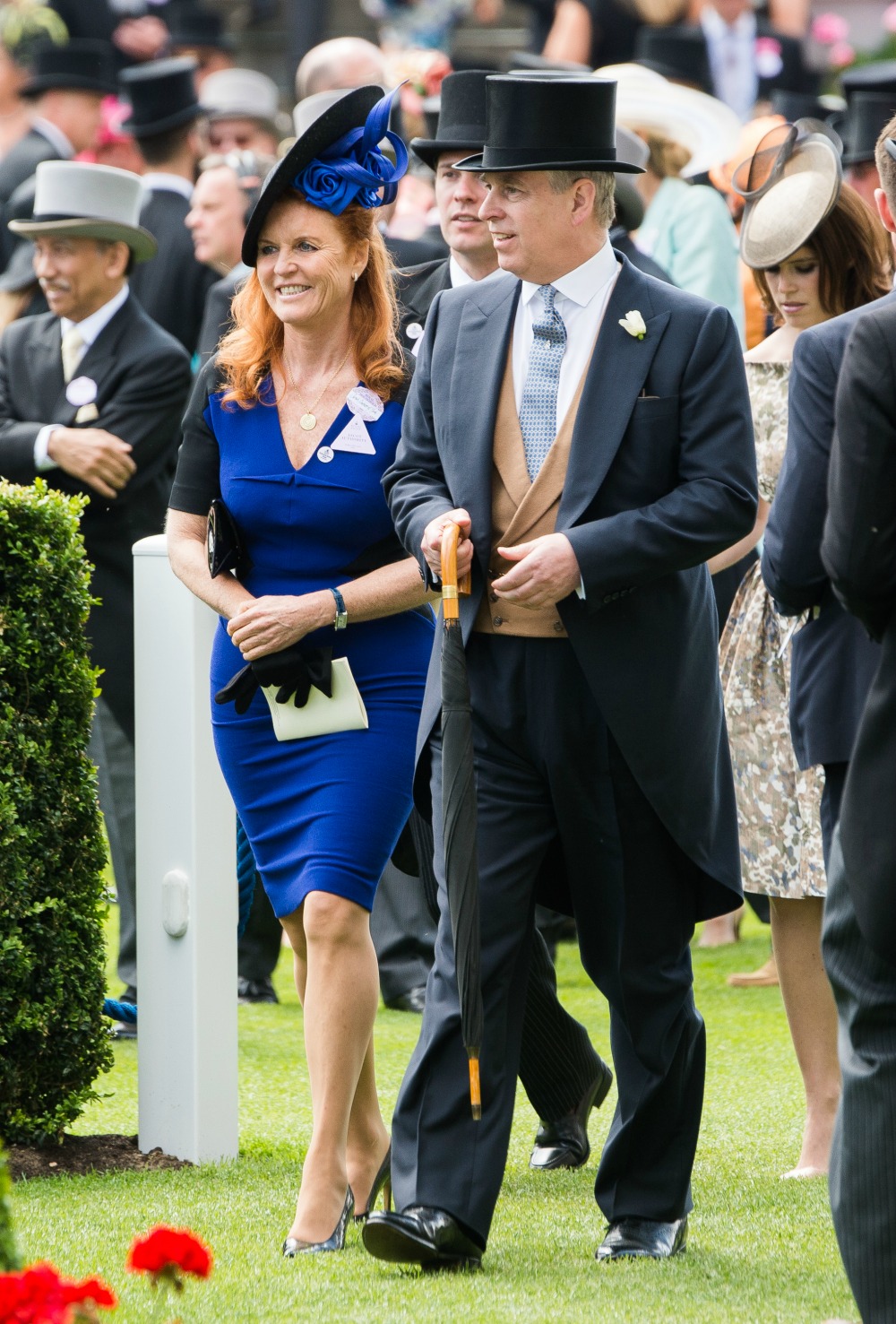 Despite the controversies, the pair, who finalised their divorce in 1996, have remained close with Fergie living at the York family residence, the Royal Lodge, in Windsor. Despite dating other people over the years, Andrew and Fergie have remained under one roof and were said to have lived at opposite ends of the house so they could carry out their relationships without disrupting each other.
Although she's no longer an official member of the royal family, the duchess has tried to remain close with her former in-laws and her attendance at the Duke and Duchess of Sussex's wedding in 2018 was seen as a serious nod of approval from the Queen and an indication that she could soon be welcomed back into the royal fold.
However, many have criticised her for using her royal title to promote her business ventures and profile around the world.
In 2016 she made headlines after she told Australian radio host Kyle Sandilands that she had Andrew were "sort of" together.
When asked if she would ever remarry the prince, she replied vaguely: "I always think 'have we really?'."
"We're divorced to each other right now. We've never really left each other.
"I think the happily ever after … I'm actually writing a book about that too."
Despite the rumours of a reconciliation, it appears the duchess and Andrew aren't going to be making an announcement about their relationship status anytime soon.
A spokesperson for Fergie denied the claims and told The Telegraph: "The Duke and Duchess remain good friends as they have been for many years, and nothing has changed."
Would you like to see Sarah Ferguson and Prince Andrew back together? Could imaging every getting back with one of your exes?