"Over the weekend I felt extraordinarily unwell. At first, I thought it was a case of food poisoning so I just took it easy," she wrote.
"I woke yesterday morning to continued pains in my stomach and decided to see a GP. I was told I needed further scans and blood tests and was taken immediately to the hospital.
"Surgeons determined I needed an emergency operation to remove my appendix Compared to the pain I was in before the surgery, today's pain is a lot less and I plan on being back on my feet tomorrow."

Supporters of Hanson's party wished the founder well on Facebook, with one writing: "Get well, Pauline, we're all going to need your energy and strength over the next couple of months to defeat those lying ba****ds!"
Another wrote: "I don't know how you keep going, most of us would've given up by now. You're a very strong woman. Get well soon, a lot of people wish you well. Without you speaking up about real issues, there'd be nobody doing it."
While a third commented: "Oh my goodness I had no idea. I hope your mending well and much love to you."
Read more: Pauline Hanson breaks silence and delivers bombshell press conference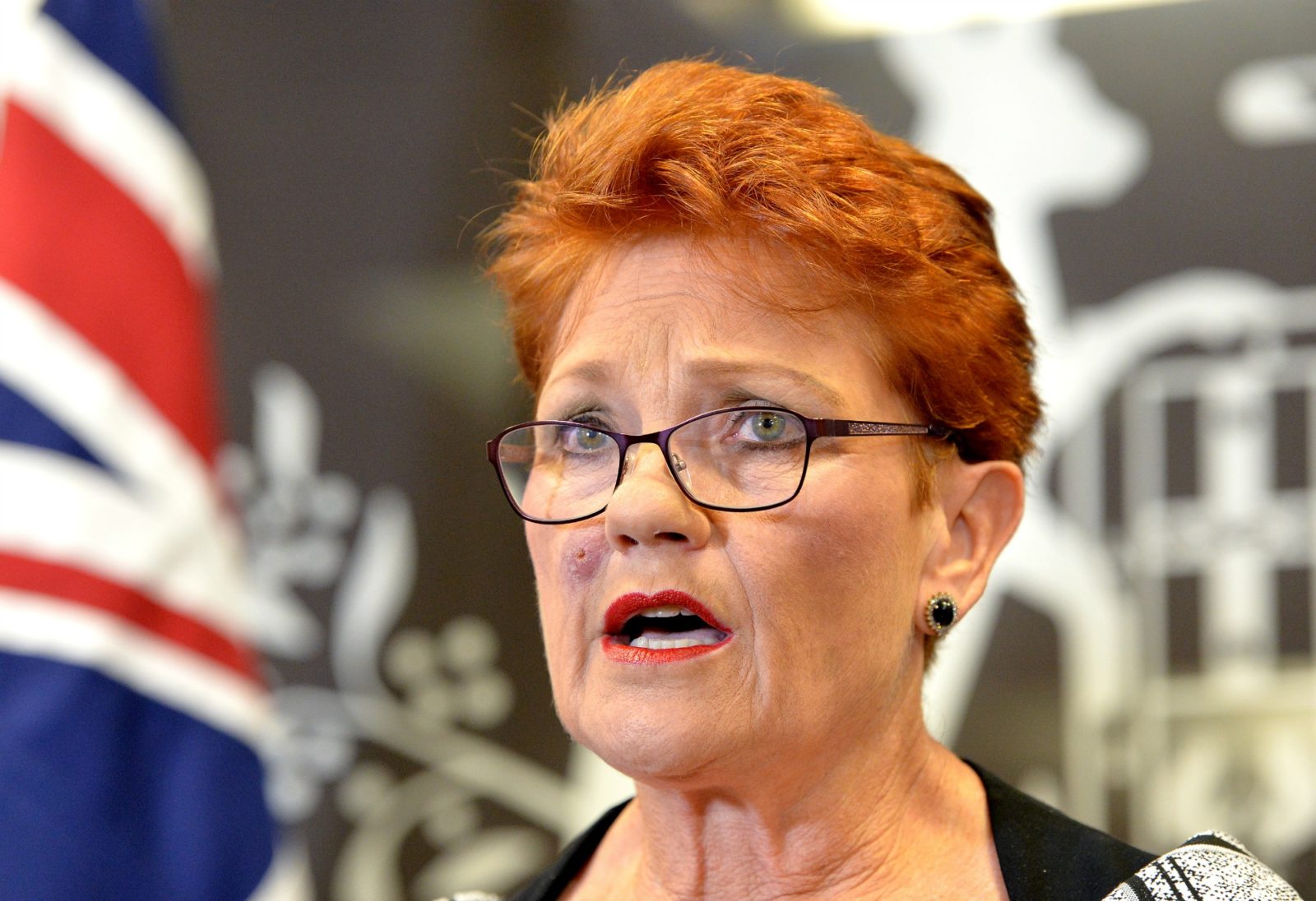 The news of Pauline's hospitalisation comes just one week after she was left "unrecognisable" after being bitten on her face by a tick. She showed off the gruesome bite during a press conference on Thursday, where she addressed the media for the first time since an explosive two-part Al Jazeera documentary aired on the ABC.
Featuring hidden camera footage, How To Sell a Massacre showed One Nation Chief of Staff James Ashby and Queensland Leader Steve Dickson appearing to lobby the National Rifle Association of America for cash, which they have both since denied.
Standing shoulder to shoulder with the pair, Hanson vowed to stick by them, describing the Al Jazeera investigation as a "false story" and claiming that Dickson and Ashby were "stitched up".
"This is a political attack by Al Jazeera in cooperation with the ABC," she said at the time. "If ABC had any ethical bone in their body they would refuse to put this unfair and unbalanced story to air tonight."
Do you have a get well soon message for Pauline? Have you ever had your appendix removed?