Many fans quickly picked up on how similar the boys are to their late dad, while Celine can also be seen mirrored in their features as they grow up. One person commented: "That's incredible…one looks just like you and the other Renee," while another added: "Omg Nelson is a splitting image of Rene and Eddy is all you."
Meanwhile one person wrote: "Ohh they look like really nice and funny boys can image how proud you are," and one added: "Omgosh they are getting so big! They are adorable! They take after you Celine with their funny personality! Happy birthday boys! Much love to all of your family! I would love to be a little mouse in you home lol."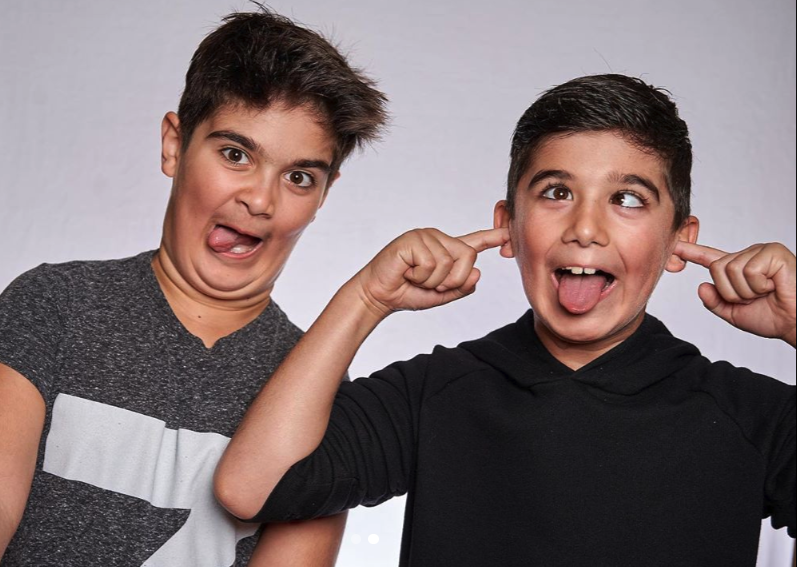 It comes months after all three of Celine's sons joined her on stage for a moving tribute to her late husband Rene during her last show in Las Vegas in June. The global star completed her incredible 16-year residency in style with the beautiful tribute, all while showcasing a dazzling array of outfits and even debuting a brand new song.
Celine was joined by Rene-Charles, 18, Nelson and Eddy who held hands with their mum as they looked back at a stream of photos of their father playing on the screen behind them. Holding a bouquet of red roses, the singer looked incredible in a floor-length silver dress with a plunging neckline and statement shimmering sleeves for the special moment.
According to People, she told the crowd: "I'm both proud and humbled by what we've accomplished at the Colosseum since we began 16 years ago when Rene and I first shared this dream. This entire experience has been a huge part of my show business career, one that I will cherish forever."
The singer's late husband and manager passed away in 2016 aged 73 and spent his final months in his wife's care. Last year, Celine opened up about her heartache over losing Rene and the truth behind their beautiful love story in an interview with The Project's Lisa Wilkinson.
Speaking about her grief following his death, she said: "For three years my husband did not have a sip of water, or any food, he ate through a tube. The only think I hoped during his three years of agony was, I wanted him to live in peace. I wanted him to feel so light, and no worries." She explained he eventually had a "little heart attack", and he didn't end up feeling anything. "I thought that he was liberated from his pain," she added.