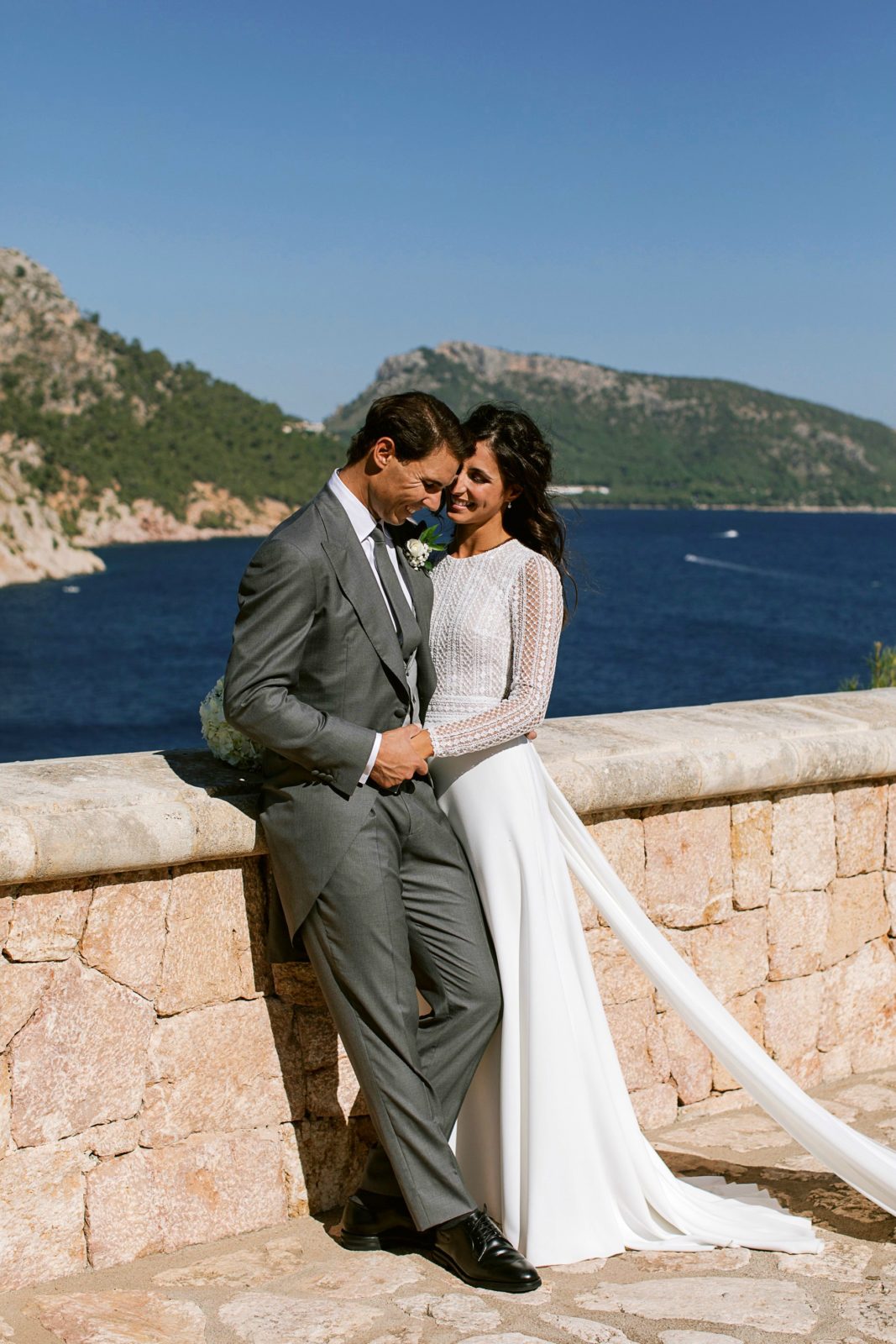 "We are incredibly happy to share beautiful moments of the design process for Mery Perello's second wedding dress! An absolute gem, she looked admirable," she said.
"The creation, made of Chantilly lace, featured scalloped flower motifs and transparent microbeading on the meticulously hand-embroidered fabric, enhancing the sense of romance and giving the lace an ethereal and strikingly elegant sparkle extending across almost the entire dress. The subtly alluring halter neckline combined beautifully with the expansive open back to bring the bride's powerful sensual femininity to the fore.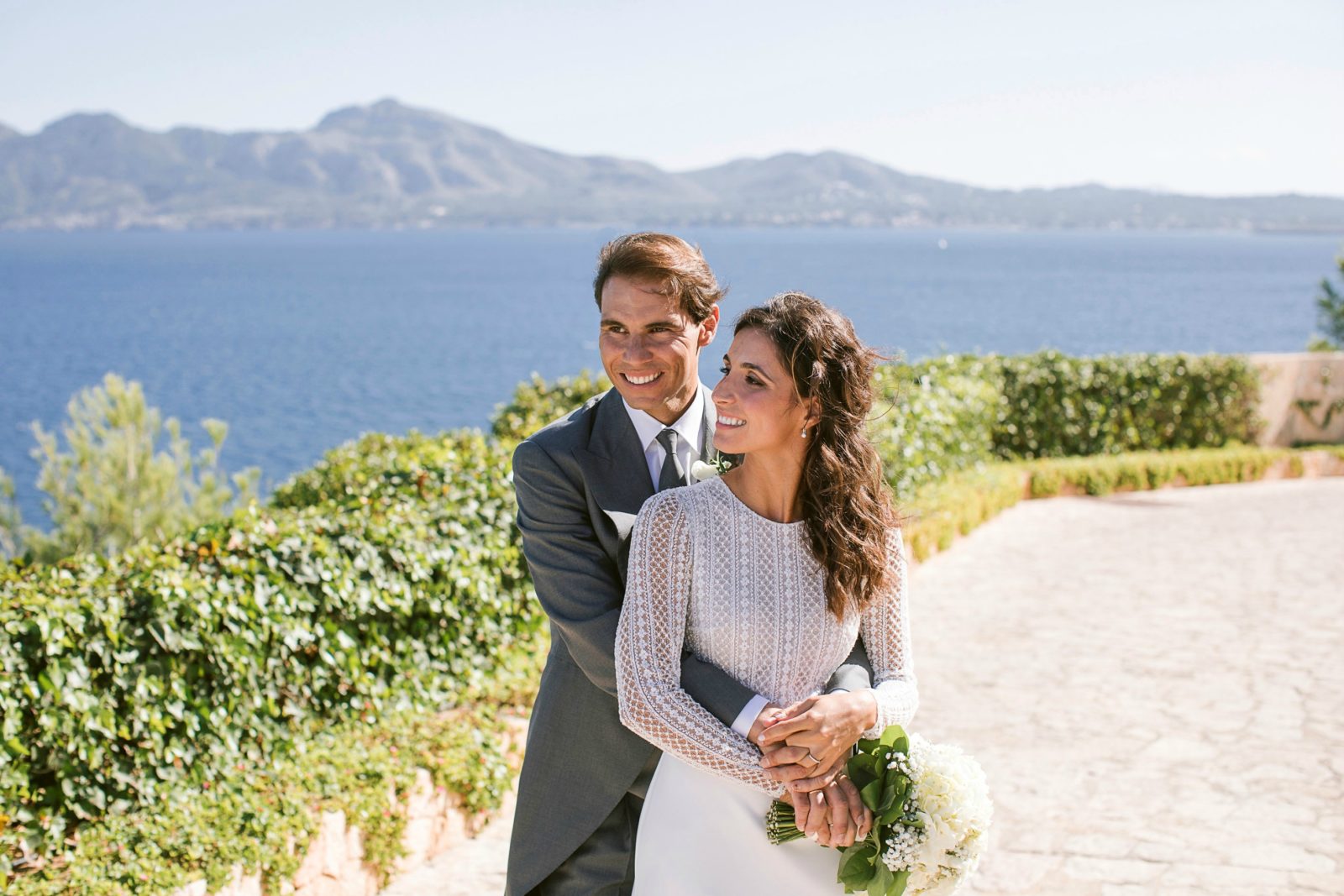 "The overall effect was beautifully finished with a sophisticated dropped back hem to create an exquisitely refined silhouette. The exceptionally crafted gown was made in the Rosa Clará Atelier, an unforgettable design process, incredible team work and endless commitment. Thank you!"
Clara also dressed Mery's mother Maria Pascual, as well as Rafael's mother Ana María Parera and sister Maribel Nadal, all from her cocktail dress collection. Maribel opted for a striking red gown for her brother's nuptials.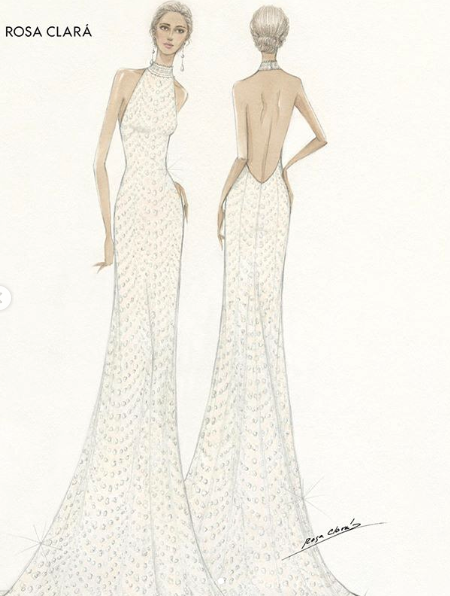 Sharing a moving message to the couple online, Clara wrote: "We barely have words to describe such a charming and fascinating couple. Congratulations for your beautiful love, for your exquisite wedding day and for your endless happiness, we wish you all the best, now, and forever.
"Once more, thank you for trusting in us and for giving us the opportunity to take part in such an important and special day, it has been a pleasure and a once in a lifetime experience to work with you and to get to know. Mery, you looked incredibly elegant and delightful, a unique bride!"
Rafa and his new wife have been dating for 14 years, with the tennis ace confirming they were engaged earlier this year. He appeared on the front cover of Hello! magazine's sister publication HOLA! alongside his stunning other half in January, with the publication claiming he proposed to Mery – who is also known as Xisca – in May last year in Rome. Mery, whose full name Maria Francisca Perello, is an insurance worker who is only rarely seen at her fiance's major matches and tournaments around the world, often choosing to support him from home.