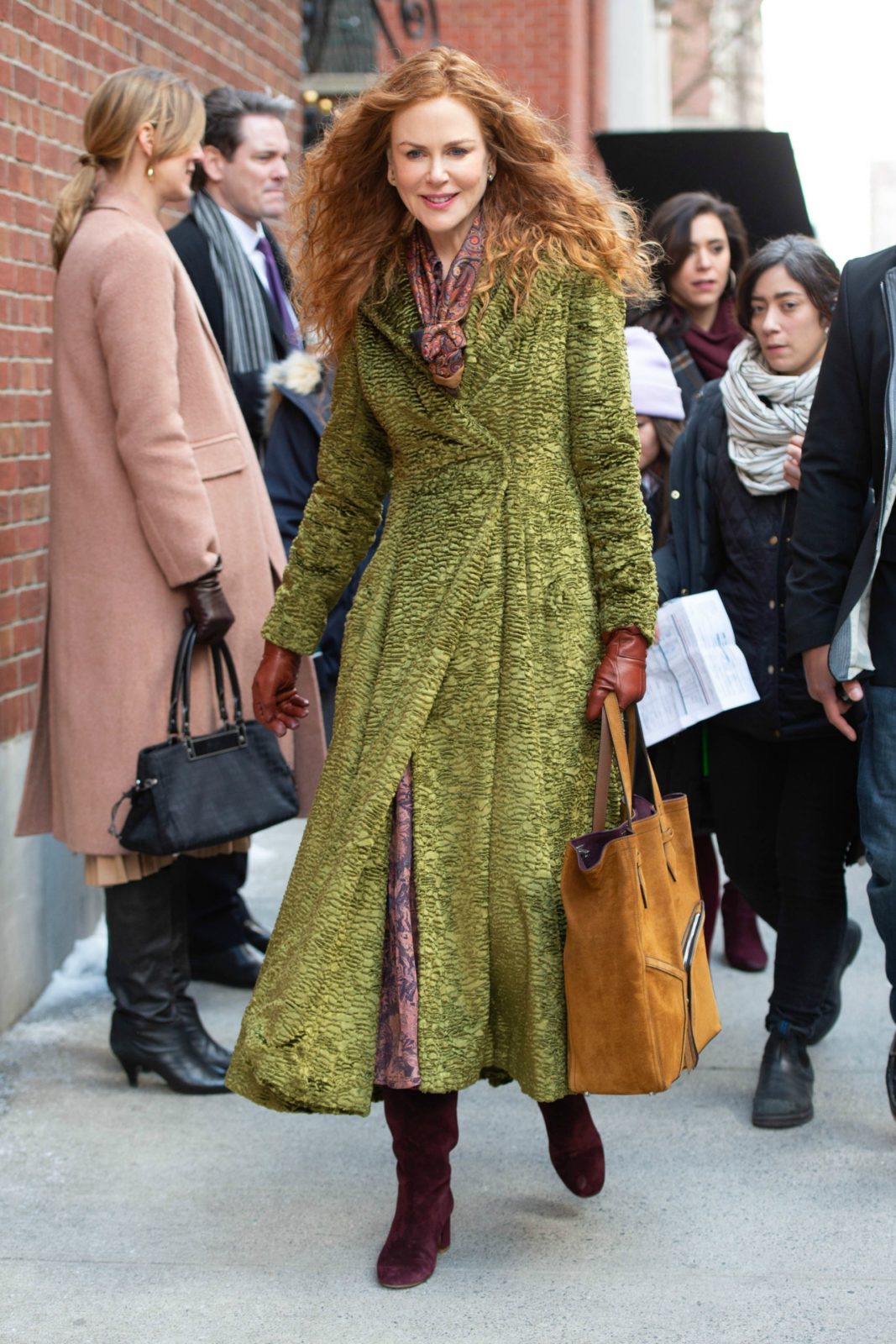 This time, the mother-of-four wore her hair down while she filmed scenes on the busy streets of Manhattan. She wore a green coat to protect her from the chilly weather, matched perfectly with a scarf, leather gloves, boots and a chunky handbag as an accessory.
She had earlier given fans a glimpse of her upcoming character on Instagram.
"Started shooting today on The Undoing – love working with this woman! More to come," she wrote alongside a photograph of herself on set.
Nicole's latest look comes just a day after Nicole appeared to hang up on an Australian radio host who questioned her about her choice of wigs. Nicole phoned in to the Kyle and Jackie O Show on Monday, where host Jackie O informed the star there was a Podcast about all the wigs Nicole had worn for roles over the years.
"It did make me wonder, what is your favourite wig because for me, it is the Celeste [from Big Little Lies] wig," Jackie told her guest.
Nicole informed her she was actually using her own hair now and insisted the host that her hair was her favourite "wig".
"There are many times where I used my own hair as well because it's so easy and other times creating different characters. It's like saying, 'do you have a favourite child'."
Nicole then abruptly ended the conversation and said: "Anyway, I've got to go because they are waiting at the other radio station, which I better not say on your show."
Are you a fan of Nicole's latest look? Have you ever returned to a hairstyle you wore in your younger days?