She pulled the outfit together with a cream hat with a black strip to shade herself from the sun's rays on the beautiful day at the coastal town.
During her trip to the region Camilla had the privilege of naming company Saga Group's new ship ahead of its maiden voyage on July 10.
The duchess announced the ship as the Spirit of Discovery which works perfectly with its sister vessel the Spirit of Adventure.
According to The Daily Mail the new vessel cost a whopping £346 million (AU$780M) to build and includes a library, a pool, a selection of restaurants and a theatre.
It has been a busy few days for the duchess who spent the earlier part of the week in Wales with husband Prince Charles.
Camilla lapped up the sunshine in a gorgeous pink and white polka-dot frock on Thuersday for a busy day of meetings with her partner.
The 71-year-old looked lovely in the knee-length dress as she walked alongside the Prince of Wales to first meet with students and teachers at a primary school in Wales.
She paired the casual, yet classy outfit with a pair of light brown flats and a clutch, while she kept her accessories to a minimum with a pair of pretty pearl earrings.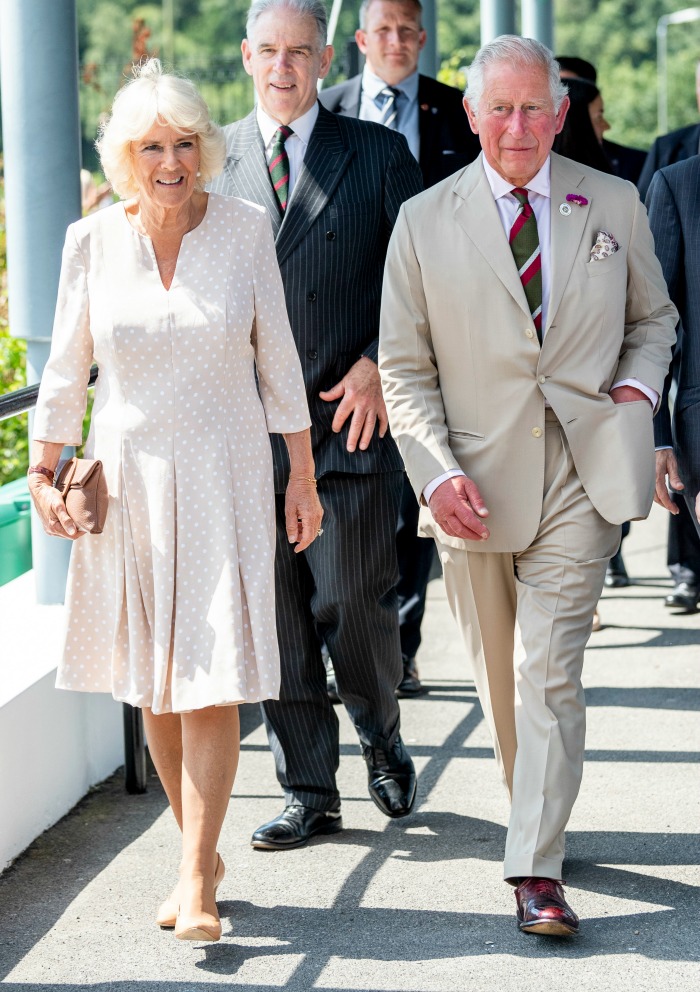 Adding further pops of colour, Camilla opted for a beautiful pink lip and a swipe of blush on her cheeks to highlight her features.
Camilla was joined by the Prince of Wales who looked dapper in a light grey suit, white shirt and bold green and red tie for the visit to White Rose Primary School.
Read more: 'Just lovely': Camilla is glowing in summery pink and white polka-dot dress
The royal couple happily chatted to students at the school as part of their visit with the prince joining in on science, technology, engineering and mathematics (STEM) subjects and the duchess attending the school's own radio station where she read a poem by famous author Roald Dahl.
Are you a fan of the Duchess of Cornwall? What do you think of her outfit choice?