The shift-dress-and-classic-coat pairing is a look she's made work for her on a number of engagements already, having worn a red dress with a matching red, knee-length coat with button details when meeting Prince Frederik of Denmark and his wife Princess Mary in August last year.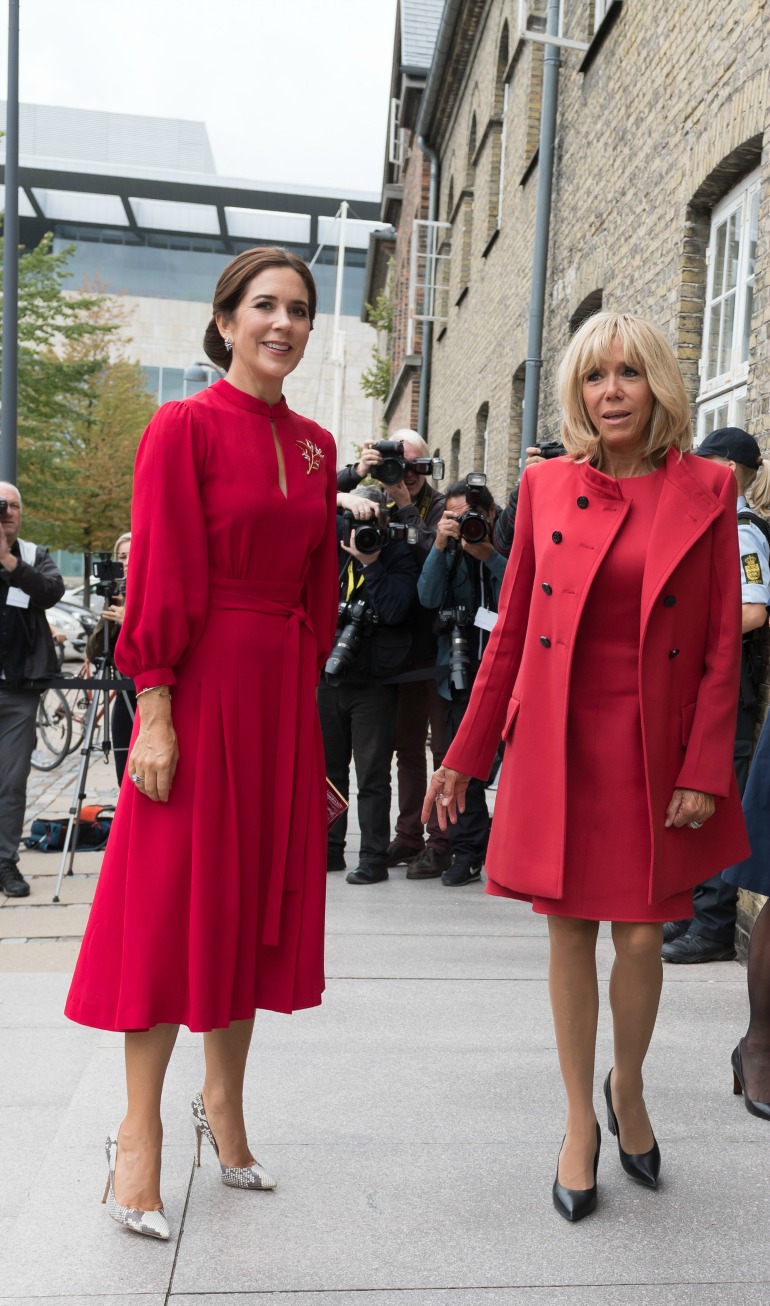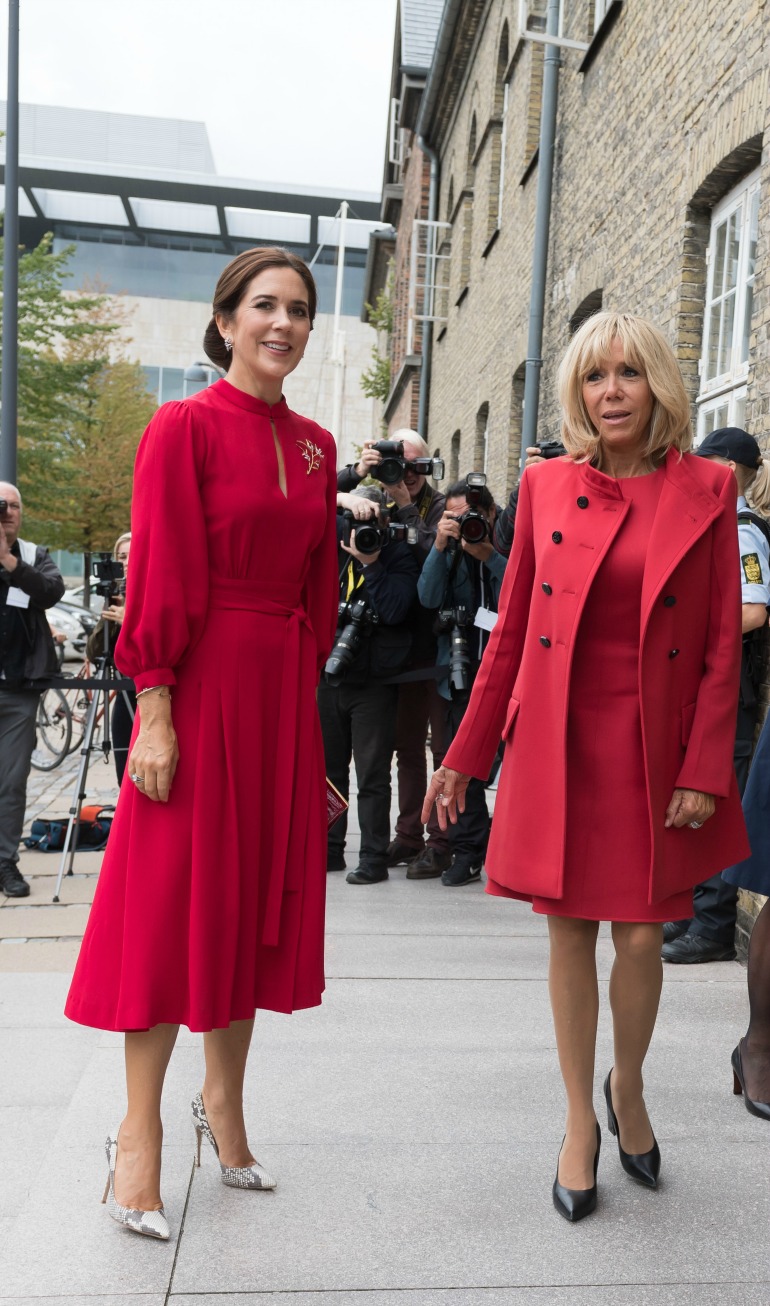 The French first lady also turns to another tried-and-trusted classic ensemble — a jacket over a matching dress – for official occasions, including when she welcomed US President Donald Trump and his wife Melania to France in November last year. For the occasion, Brigitte opted for a knee-length blue skirt and matching jacket with gold studs across each shoulder and down the side of the skirt. She coupled the stylish look with blue heels and wore her blonde hair loose over her shoulders.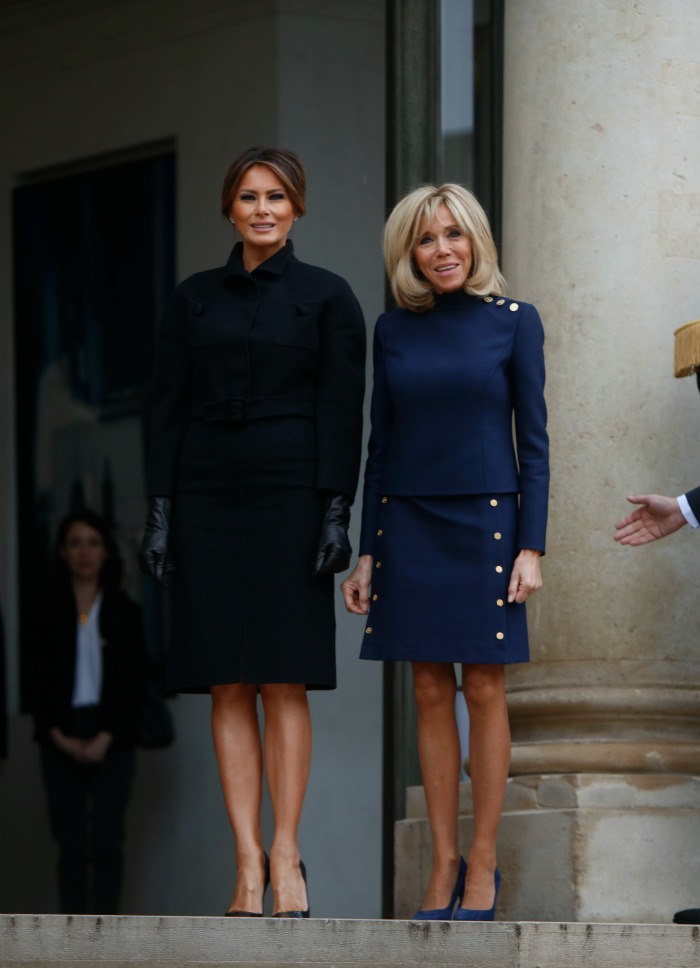 On less formal occasions, the first lady also stays true to her preferred 'uniform' of tight-fitting trousers with sharply cut jackets, often in a military style, worn with stilettos or pointy-toed boots. That too was a look she perfected when the Trumps visited last year, where she sported a pair of black pants matched with a khaki jacket and white top.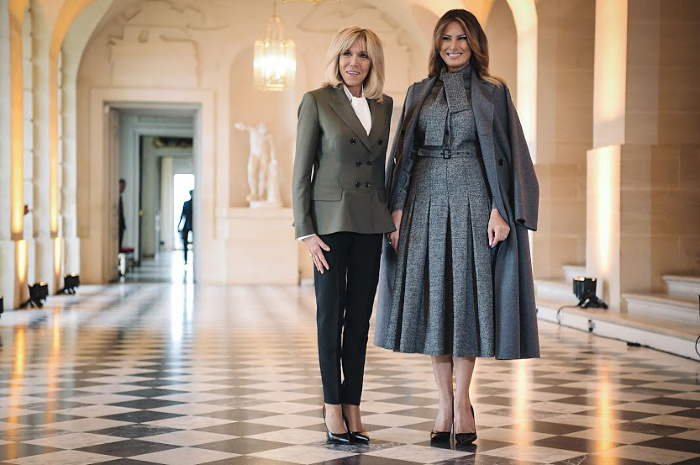 Did you like Brigitte Macron's latest outfit? Have you developed a signature style that you stick to?