The most popular first and last names of the past 500 years revealed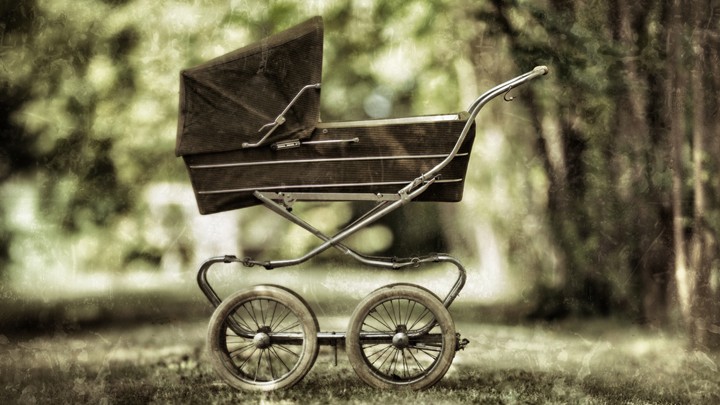 It's so fascinating to look back at your ancestry and seeing where your ancestors originated, and where your name came from. Today new research from Ancestry.com has revealed the top names of the last 500 years.
If your first name is John or Mary, you're in luck or perhaps just very popular: your names have stood the test of time, as have the surnames Smith, Jones and Williams.
The extensive research by family history website Ancestry involved studying more than 34 million UK and Irish christening and birth records from 1530 to 2005.
The figures show that after 'John' – of which there have been more than 5.8 million born since 1530 – 'William', 'Thomas', 'George' and 'James' are the next most popular first names for boys.
For women, following 'Mary' – of whom more than 4.5 million have been born since 1530 – are 'Elizabeth', 'Sarah', 'Margaret' and 'Ann', with 'Jane', 'Alice', 'Ellen', 'Annie' and 'Florence' comprising the rest of the top 10.
Ad. Article continues below.
The most popular surname of the past five centuries is no real surprise: it's 'Smith'! In fact more than two million Smiths have been born since 1530. The next more popular surnames are 'Jones', 'Williams', 'Taylor', 'Brown', 'Davies', 'Evans', 'Thomas', 'Johnson' and 'Wilson.'
Interesting, none of the historic top 10 female names appeared in the most recent top 10 compiled by the Office of National Statisitcs (ONS).
Miriam Silverman, Ancestry's senior content manager, said: 'This research shows that names will often drop in and out of favour, and while John and Mary may be the most popular name over the past 500 years, today they don't even make the Top 100.
'That said, it might not be long until they become popular once more, just like the names Florence and Alice.'
This Easter weekend, Ancestry is offering free access to more than two billion records from across the globe, including the UK, Ireland, Australia, New Zealand and Canada.
TOP 25 MALE NAMES OF LAST 500 YEARS
1. John
2. William
3. Thomas
4. George
5. James
6. Robert
7. Charles
8. Henry
9. Joseph
10. David
11. Richard
12. Federick
13. Arthur
14. Edward
15. Albert
16. Alfred
17. Michael
18. Peter
19. Walter
20. Ernest
21. Samuel
22. Harry
23. Stephen
24. Frank
25. Paul
Ad. Article continues below.
TOP 25 FEMALE NAMES OF LAST 500 YEARS
1. Mary
2. Elizabeth
3. Sarah
4. Margaret
5. Ann
6. Jane
7. Alice
8. Ellen
9. Annie
10. Florence
11. Emma
12. Edith
13. Emily
14. Eliza
15. Hannah
16. Susan
17. Martha
18. Dorothy
19. Catherine
20. Ethel
21. Ada
22. Anne
23. Frances
24. Elsie
25. Harriet
TOP 25 SURNAMES SINCE 1530
1. Smith
2. Jones
3. Williams
4. Taylor
5. Brown
6. Davies
7. Evans
8. Thomas
9. Johnson
10. Wilson
11. Roberts
12. Robinson
13. Wright
14. Thompson
15. White
16. Hall
17. Walker
18. Green
19. Edwards
20. Wood
21. Hughes
22. Jackson
23. Turner
24. Lewis
25. Harris