Oriental circlet tiara
The oriental circlet tiara was designed by Prince Albert for Queen Victoria. It features intricately designed arches and sculpted lotus flowers and is studded with sparkling red rubies and hundreds of diamonds. It's estimated to be worth £6 million and is rarely worn in public, in fact, Queen Elizabeth II had only worn it once! The dazzling diadem was also worn by the Queen Mother on a state visit to France with her husband King George VI in July 1938, and once again in her later years.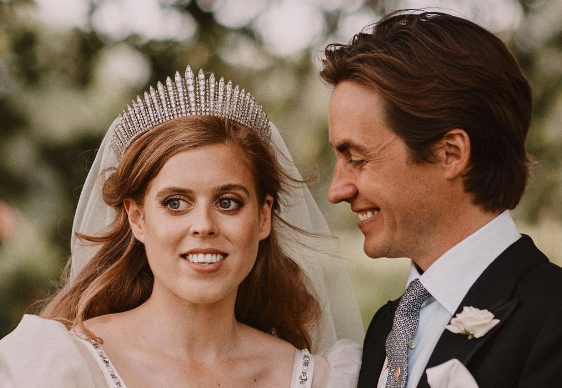 Queen Mary's fringe tiara
Originally gifted to Queen Mary by Queen Victoria for her wedding, the fringe tiara features a row of perfectly cut spires studded with diamonds. It was Her Majesty's 'something borrowed' for her 1947 wedding and was worn again by Princess Anne on her wedding day in 1973. Most recently, the Queen lent the tiara to Princess Beatrice for her 2020 wedding to Edoardo Mapelli Mozzi. The stunning piece is valued at over £5 million.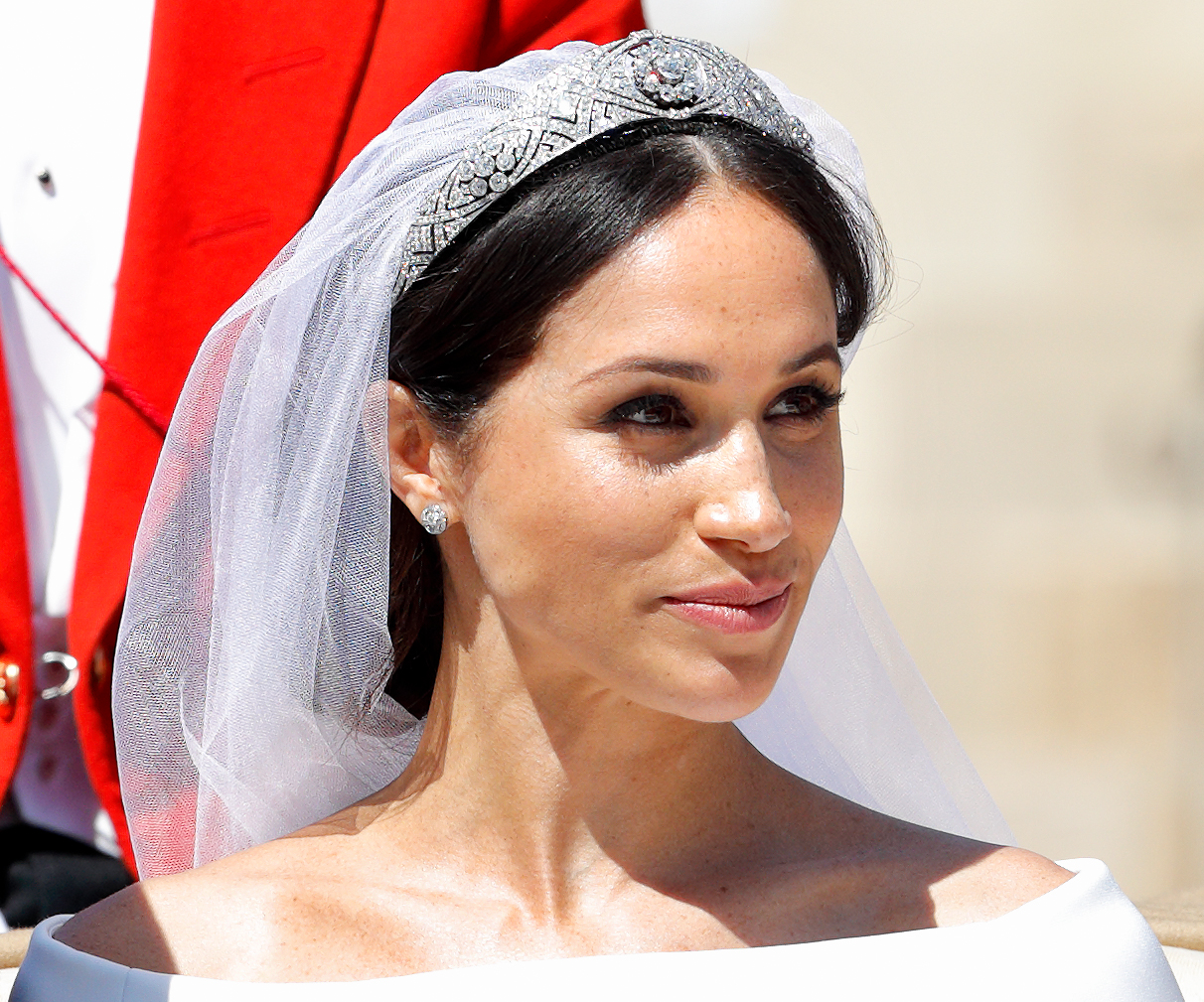 Queen Mary's diamond bandeau
Another tiara of historical importance is Queen Mary's diamond bandeau. This sparkling piece of jewellery is one of the most well-known items in the Royal Family's collection as it was worn by Meghan, the Duchess of Sussex, for her wedding to Prince Harry in 2018. It's estimated to be worth around £2 million.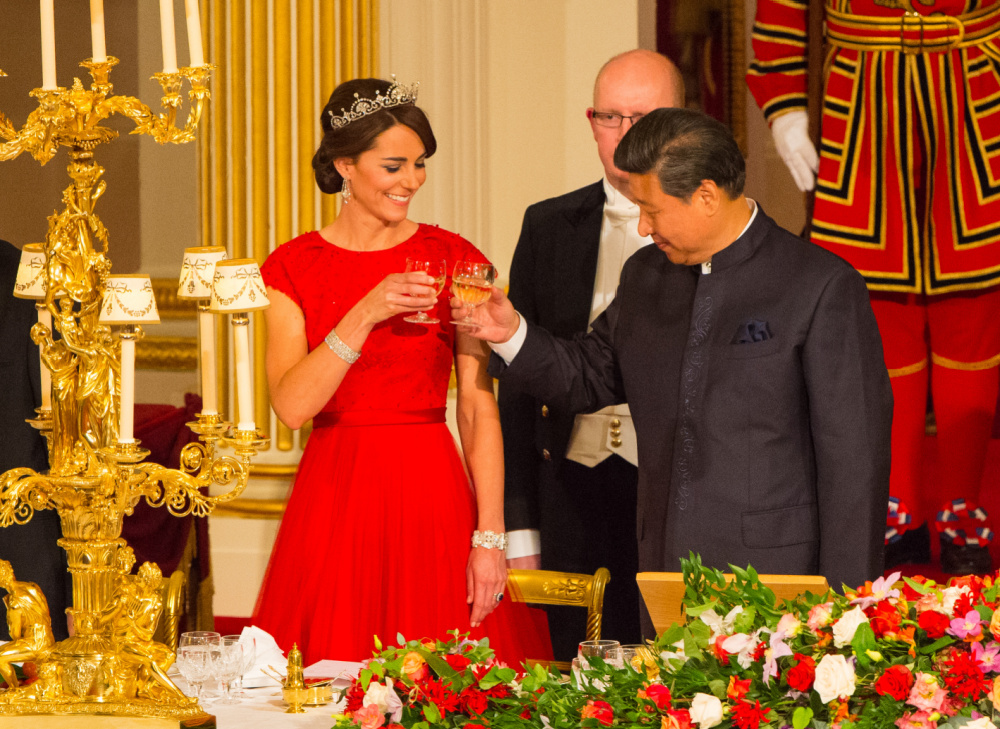 Queen Mary's choker bracelet
Originally designed as a choker for Queen Mary, the gorgeous piece of jewellery has been converted into a bracelet and was most recently worn by Catherine, the Princess of Wales. She's been spotted wearing it on multiple occasions over the years, including at a state banquet for Chinese President Xi Jinping at Buckingham Palace in 2005. The dainty item is worth upwards of £250,000.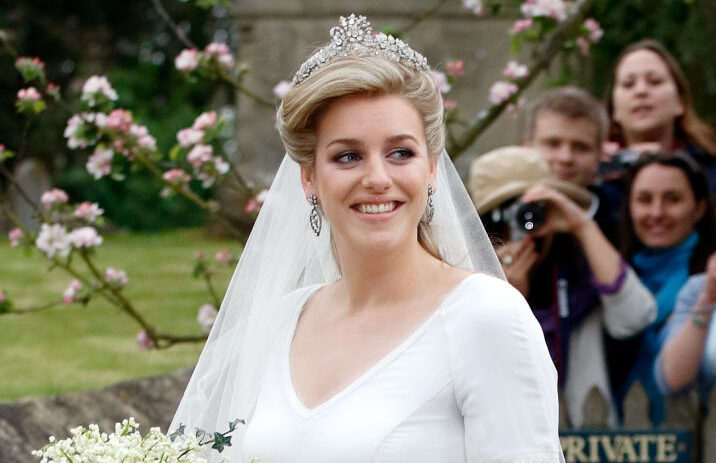 Cubitt-Shand tiara
Unique in design and appearance, the Cubitt-shand tiara belonged to the Duchess of Cornwall's grandmother, Sonia Keppel (Sonia's mother Alice Keppel was famously the last mistress of Edward VII). Camilla inherited the piece when her mother, Rosalind, died and later loaned it to her daughter Laura Parker Bowles to wear on her wedding day in 2006. It's estimated it could fetch £250,000 at auction.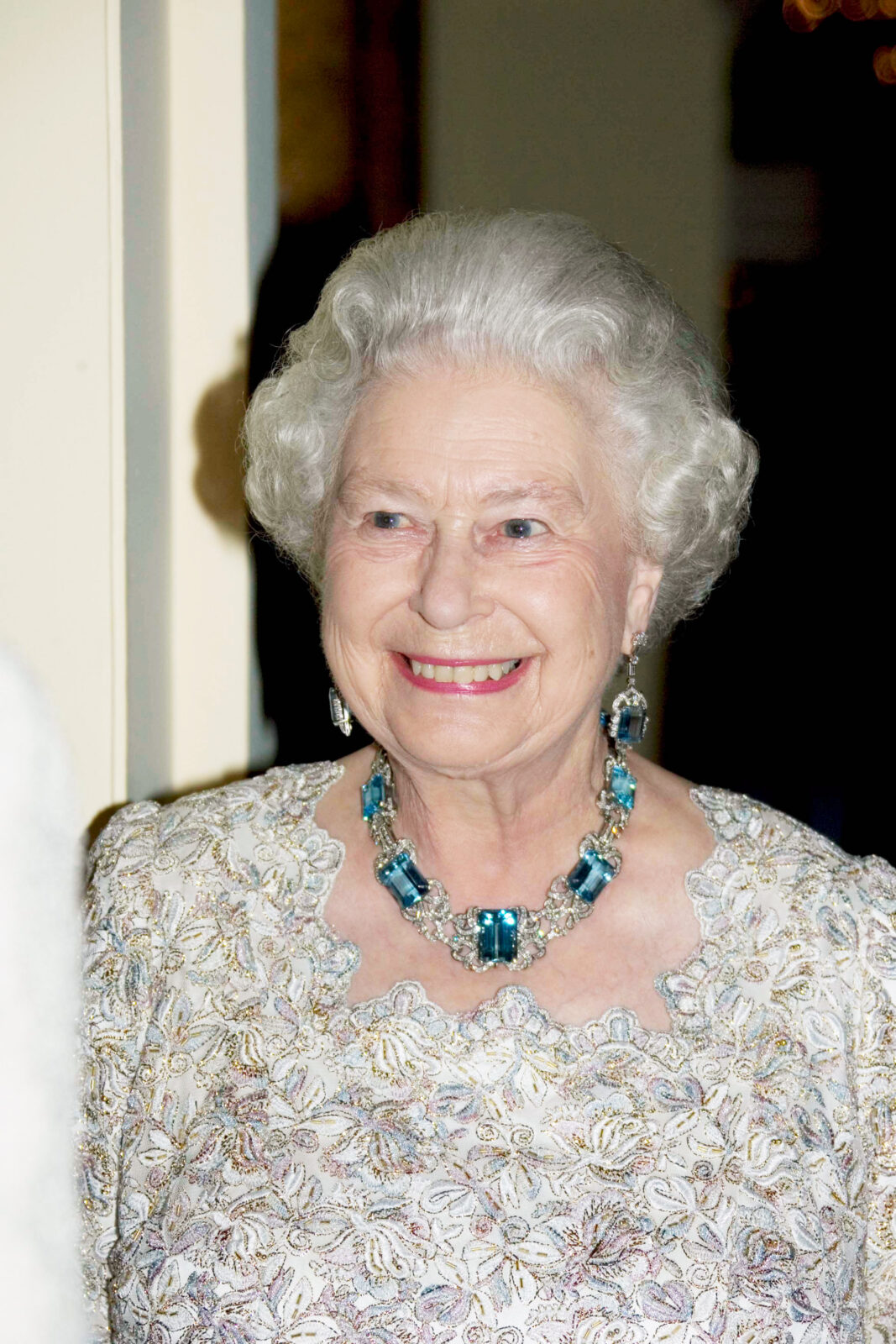 Brazilian aquamarine necklace
The beautiful aquamarine necklace was a gift from the Brazilian president on the Queen's coronation in 1953, along with a matching pair of earrings. An equally gorgeous tiara was later added to the parure. However, the necklace alone with its nine octagon aquamarines is said to be worth a minimum of £150,000.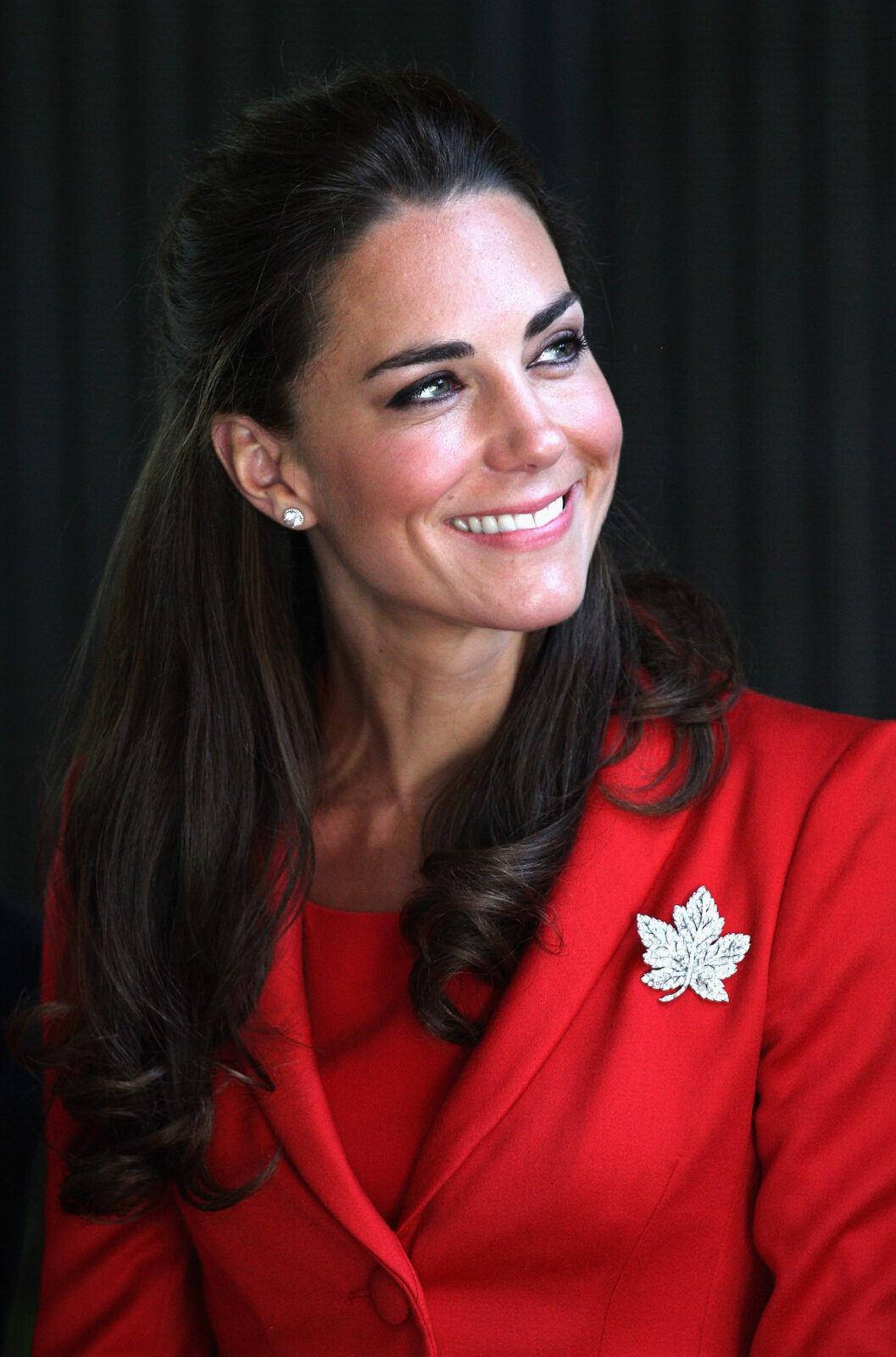 Maple leaf brooch
The sparkling maple leaf brooch has been spotted on many a royal's lapels over the years. With its intricately designed leaves dotted with diamonds, the brooch creates a dazzling display when it catches the light. The piece pays tribute to Canada, a Commonwealth country, and was gifted to Queen Elizabeth the Queen Mother in 1939 by King George VI to mark their first state visit to Canada. It's said to be worth at least £100,000.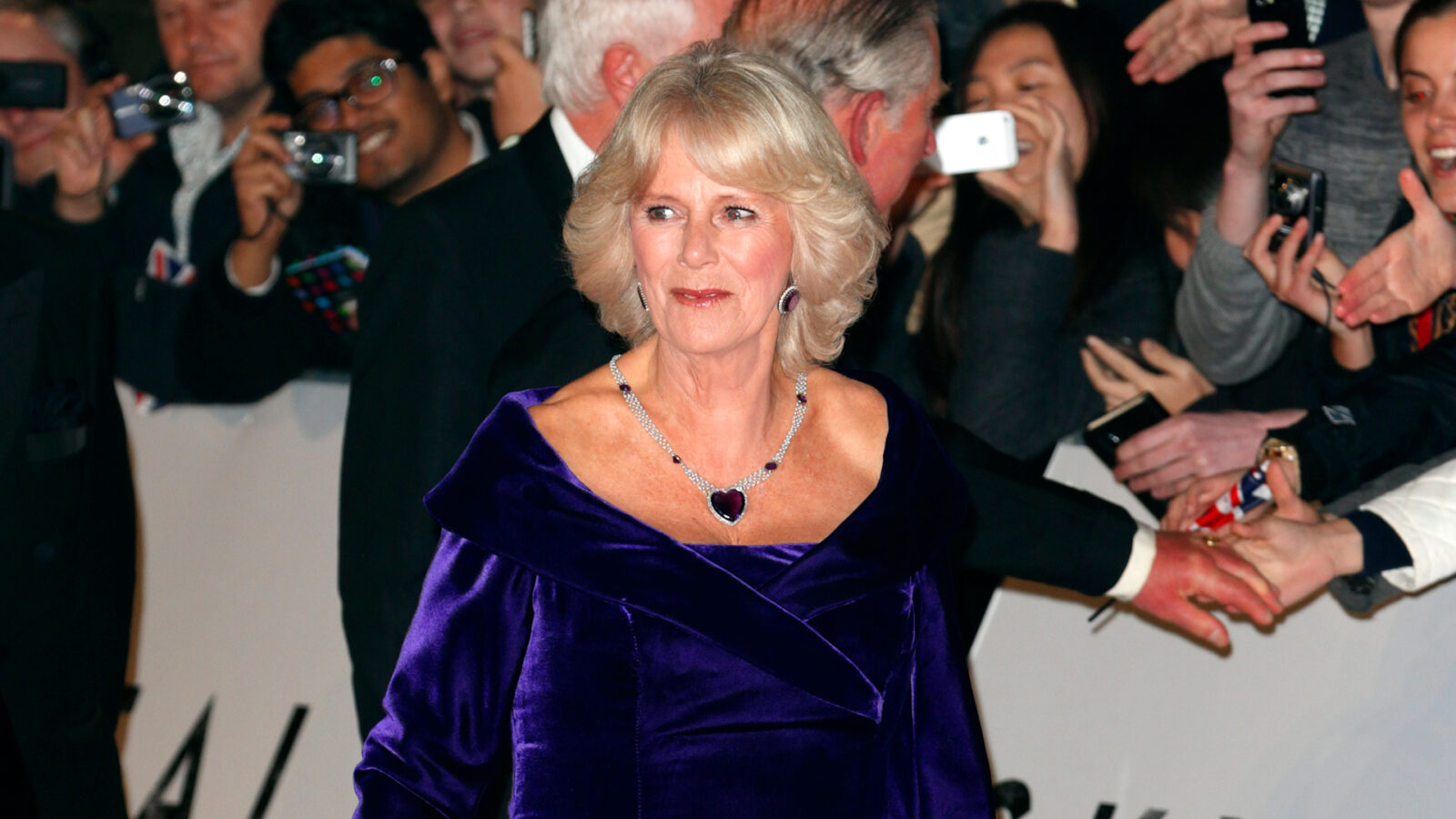 Amethyst heart necklace
Dazzling in pearl, diamond and amethyst, the heart necklace was a wedding gift from Queen Alexandra, who was known for her love of amethysts, to Queen Elizabeth the Queen Mother. The Duchess of Cornwall has been seen wearing it most recently, and according to Roseanna Croft, she is dangling upwards of £50,000 around her neck!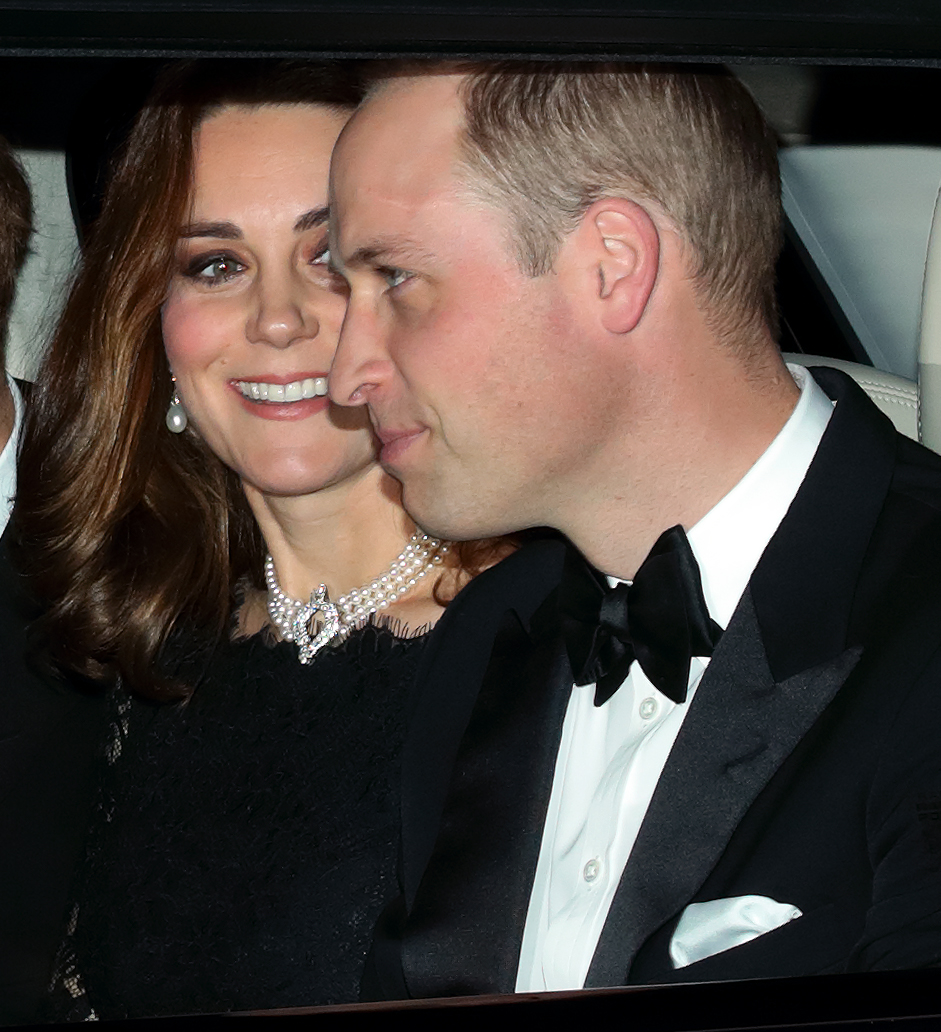 Four-strand pearl necklace
Last, but certainly not least, is the delicate four-strand pearl necklace. According to The Queen's Jewel Vault, the Queen commissioned the necklace to be designed from a set of cultured pearls that were gifted to her by the Japanese government. The Queen's first state visit to Japan was in 1975 and the choker was in use by the early 1980s. Both Princess Diana and Catherine have worn the necklace over the years. The strands of pearls are joined by a platinum and diamond clasp making for a show-stopping centrepiece. The necklace is valued at least £25,000.