"It is, however, a challenging environment to be a smaller provider. With just three aged care locations, our offering in this area is small compared to the large and diverse range of community services we provide around NSW and across Australia."
When asked whether the government would be expanding exemptions for providers struggling to meet requirements, during an interview with ABC Radio on Monday, April 17, Albanese assured the public that facilities would not be shut down if they failed to meet targets.
"Well, we've already said that the overwhelming majority of residential facilities, close to 90%, will meet these 24/7 nursing requirements. There'll be exemptions, around 5% of facilities have already been granted to have valid reasons for not being able to meet these targets and the Commission have said they won't be shutting down facilities that fail to meet the targets," Albanese explained.
"Workforce is a challenge in aged care and that's why the government has committed to funding the 15% increase in the award wage for workers, this starts on July 1. It will make it more attractive for people to either be retained as aged care workers or to enter the sector.
"The Opposition didn't support this pay rise, we're funding it. We understand the Royal Commission recommendations were serious, that we needed to address these issues in aged care. And putting nurses back into nursing homes is something that I'm very proud of. I think it's something that most of your listeners would have expected had occurred in the past, just as a matter of fact."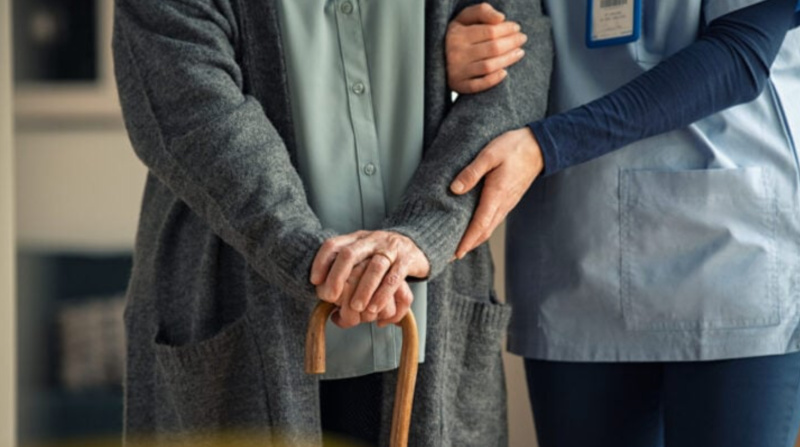 Albanese then rejected claims that the reforms were brought in too soon and that aged care providers were not ready to meet such requirements.
"Not at all. The fact that 90% have met the requirements already shows that we make no apologies for being ambitious in this area. But we're also being very practical about the way that these issues are dealt with," he said.
"We're dealing with elderly Australians who deserve the best care. And the way to deliver the best care, one of the elements of our plan for aged care was ensuring that nurses are available 24/7. That is something that will lead to better care for aged care residents and the Royal Commission made that very clear."
With more closures expected, Albanese attempted to alleviate concerns by stating that the government is "closely monitoring the situation".
"But we were confident going forward that people are receiving the right care, that the sector is heading in the right direction, and that our reforms are the right ones to make," he explained.
"The government, the former government reluctantly held a Royal Commission, but then didn't respond to most of the recommendations.
"What we're doing is responding to the recommendations. Some of the first legislation that my government introduced was about aged care and we're getting on with the job of delivering."
Recent insights into the situation faced by many in the aged care sector that were provided by the Q1 2022-23 Department of Health and Aged Care Quarterly Financial Snapshot, and the most recent Aged Care Sector Survey Report by StewartBrown appear to paint a grim picture for the industry.
According to these reports, approximately 70 per cent of providers are expected to incur a loss of $28 per resident per day.
"That is simply not sustainable," a spokesperson told 7News.
"The aged care sector is facing enormous financial challenges and workforce shortages, at the same time that it is racing to implement the once-in-a-generation reforms."