"I have been so honoured to bring my shows to the public for the past 50 years.
"I plan to remain active in writing, recording and other projects for a long time to come."
Years after his diagnosis, Diamond has begun to make peace with the condition, revealing in a recent interview with CBS Sunday Morning that "in the last few weeks" he has accepted his life with Parkinson's
"I'm still doing it. And I don't like it," Diamond told the news outlet.
"But this is me; this is what I have to accept. And I'm willing to do it. And, OK, so this is the hand that God's given me, and I have to make the best of it, and so I am. I am.
"Somehow, a calm has moved [into] the hurricane of my life, and things have gotten very quiet, as quiet as this recording studio.
"And I like it. I find that I like myself better. I'm easier on people. I'm easier on myself. And the beat goes on, and it will go on long after I'm gone."
Although Diamond has taken a step back from the spotlight in the last few years, the 82-year-old recently delighted fans when he belted out his signature song Sweet Caroline at the opening night of his Broadway show in December 2022.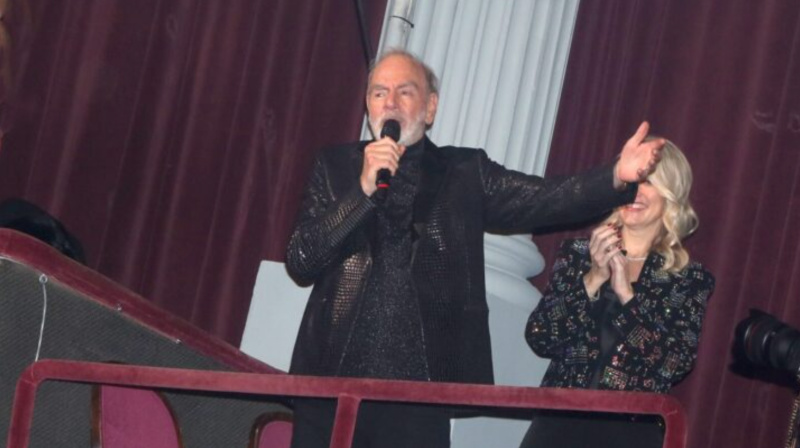 During the opening show of A Beautiful Noise at Broadhurst Theatre, Diamond proved that Parkinson's disease won't stop him from wowing a crowd as he rose to his feet and encouraged attendees to sing along with him as he gave a surprise performance from his box seat.
The performance marked the first time Diamond had performed live in New York since being diagnosed.
With over 130 million records sold worldwide, Diamond has left his mark as one of the best-selling musicians of all time.