"Some people assume it's a swingers party place, but it's not about that," he said.
While he admitted the largest nudist retreat in France has open swingers areas, his is a lot more discreet – and that side of things is never advertised and kept very private for anyone wanting to get involved.
"I have a naturist retreat, I don't promote swingers parties but if you ring up and explain you want to rent The Cave for the night, I will book that," he explained.
The cave can be hired by multiple couples at one time, if they agree to it between themselves, or simply to one couple who want some alone time in a relaxing and sexy environment.
In fact, just a few weeks ago Rainer recalled three separate couples visiting the retreat and by the end of the stay, all three had shared The Cave for the night together. However, he insisted he will never know what they did there as, "What happens in the cave stays in the cave".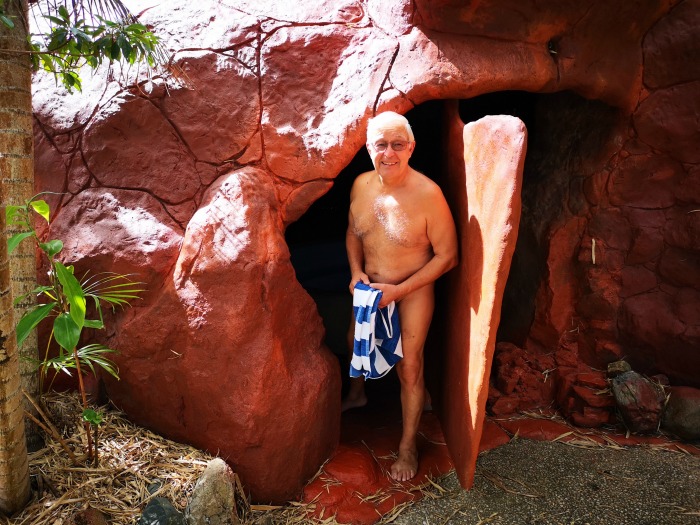 "People want to come here to explore and play," he said. "If they've been married for a certain amount of years, they might become too shy to actually talk about their fantasies and fetishes.
"When they come here, they can rejuvenate their love and passion for each other. We have tantric seminars here too – it's not all about sex, but there are breathing exercises, and ways of understanding both your own and your partner's sexuality.
"Everybody's hectic, they have something to eat, then they sit and watch some ridiculous show on TV, then they go to bed – they might get a quickie in – and then they wonder why their relationship is breaking up."
The retreat itself is open to all those of legal age and Rainer said he gets a real mix, with a lot of his guests over their 50s and 60s – either wanting to try something new or to continue a long-held love of naturism.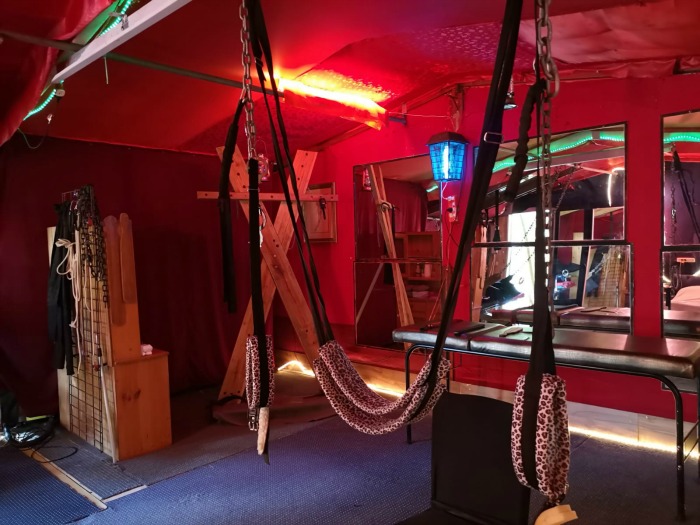 "One week we had three couples that were 45-50ish and then the next week we had three couples who were 55-65, and they also got on like a house on fire. It worked really well because they all fitted so well together," he said.
While he refuses to advertise the sexual side of his retreat, Rainer said it can prove hugely important to many couples who are struggling to rediscover that side of their relationship, or may have long since given up on it.
Read more: Inside an Aussie nudist retreat: From sex swing grotto to private spa
"A lot of people are having issues these days," he said. "It's interesting though, even on my website, most people click on the 'sensual' side of the website. Most like the naturism part but they want the sensual side too."
Starts at 60 want to hear from you, our readers! Do you have an incredible, real life story that you'd love to share? Contact our editorial team at [email protected] and your story could be published here.
Have you ever visited a nudist retreat? Do you think it would benefit your marriage to be more open with your spouse?