These egg skirt dumplings will jazz up your mornings and are best paired with a side of toasted bread or a steaming cup of white rice, or for that intensely filling breakfast meal, upgrade the rice into garlic fried rice.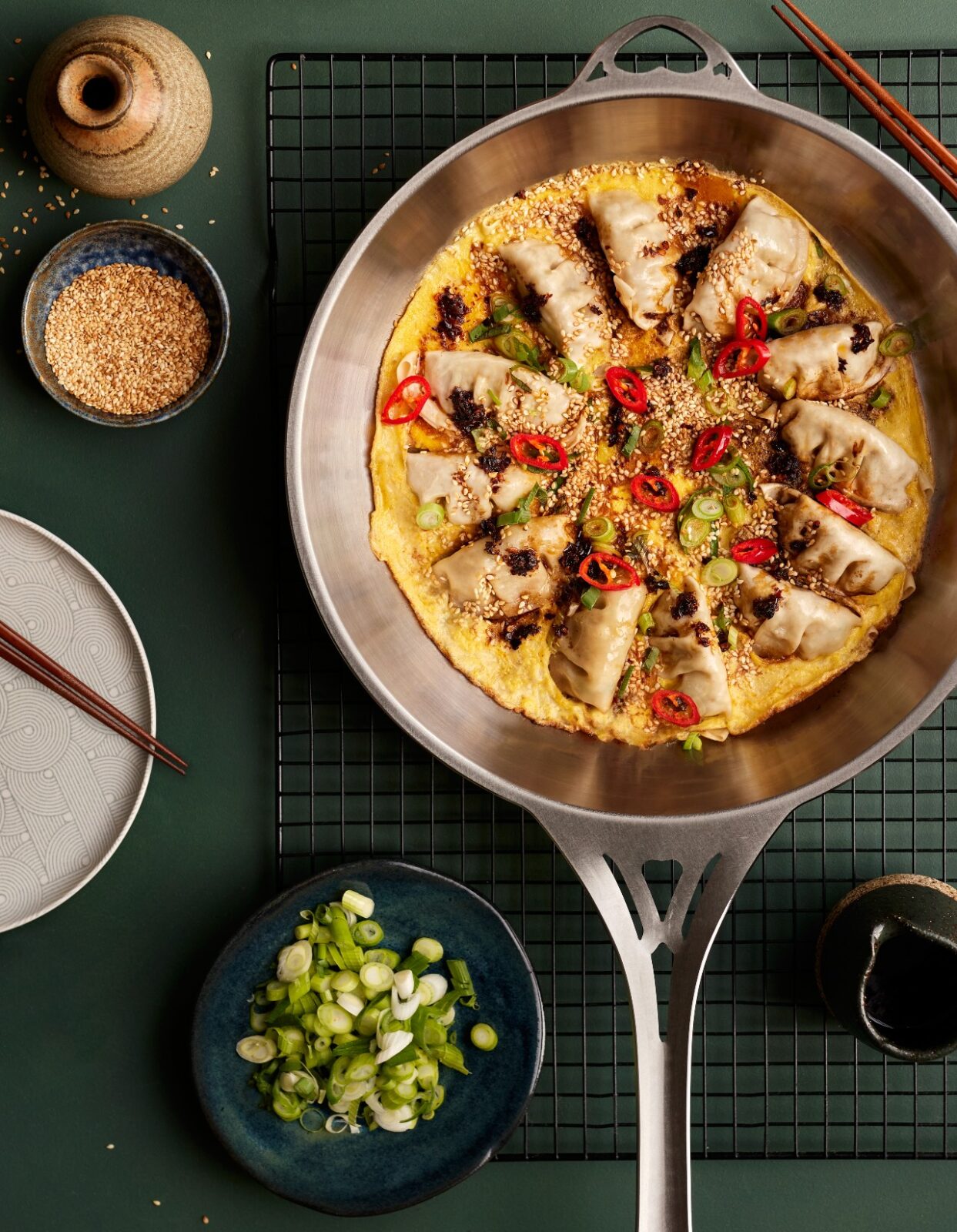 Ingredients:
2 eggs 

12 frozen dumplings of choice 

Soy sauce, chilli oil, sliced spring onion and toasted sesame seeds, to serve 
Method:
Whisk eggs and set aside. 

 Place a medium-large frying pan over medium-high heat. Add a little neutral oil and arrange your dumplings in a single layer. 

Once they begin to sizzle, add ¼ cup of water and place a lid on the pan*. Cook for 3-4 minutes then remove the lid and let the remaining water evaporate. 

Pour the eggs between the dumplings and cook for another 3-4 minutes until set. If the top is still jiggly, pop the lid back on for another minute or two. 

Slide onto a plate and top with soy sauce, chilli oil, spring onion and toasted sesame seeds.