The study examining the UK's population of 14 million grandparents revealed that a mere 4 percent, equivalent to around 560,000 individuals, continue to embrace the traditional titles of "Grandma" and "Grandad."
Surprisingly, the research uncovered that 21 percent of grandparents had endearing 'baby talk' names that had endured since their grandchildren were younger. Additionally, the study found that 20 percent of participants had acquired "descriptive" names, reflecting their physical appearance.
Strikingly, the study also reported that 20 percent of grandparents were commonly referred to by their first name.
Despite the findings hinting at a potential demise of the cherished titles and raising concerns about the fate of Australian grandparents, there is a glimmer of hope as SunLife CEO Mark Screeton offers a more optimistic perspective on the matter.
"Our research shows that for over 50s, family is the thing that brings them the most happiness, and we all know how special the relationship between grandparents and their grandchildren can be," he told The Daily Mail. 
"The fact that many grandparents say their grandkids have a unique and special name for them is  testament to the unique bond they often share."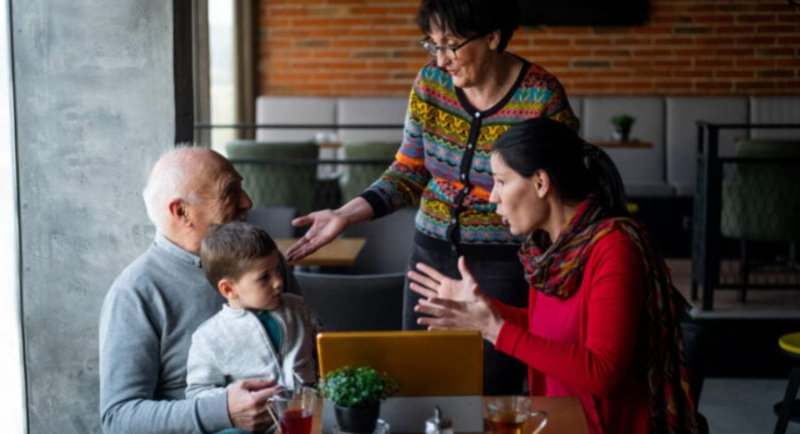 Nevertheless, if we take into account the recent heated debate that ensued when several schools in New South Wales opted to rename 'Grandparents Day' as 'Grandfriends Day' in a bid for inclusivity, it becomes evident that grandparents in Australia may not receive this news well.
At the time, in a statement to Daily Mail Australia, the NSW Education Minister Sarah Mitchell, addressed the matter and explained the reasoning behind the name change, referring to one school in particular that embraced the change, in an effort to placate those who opposed it.
"Spring Farm Public School used this term to promote their event as they had invited residents from a local aged care facility who are pen pals with the students," Mitchell said.
"This was an opportunity for young students who have sadly lost their grandparents to feel included in the day's celebrations."
Despite those who initiated the name change having the best of intentions, the move drew the ire of the online community and high-profile figures.