Disturbing criminal past of 'Home and Away' crash driver exposed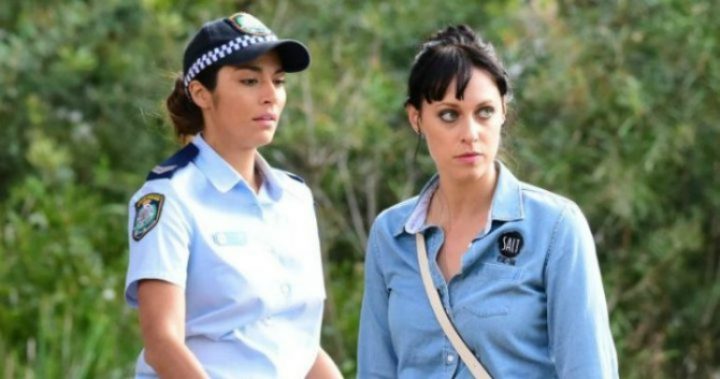 It's the devastating car crash that has captured the hearts of the entire nation and now the disturbing criminal past of Craig Whitall, the driver behind the deadly Boxing Day crash that killed three members of the Falkholt family and left Home and Away star Jessica Falkholt clinging to life has been revealed.
In an exclusive report by The Daily Telegraph, it's been revealed Whitall had previously been jailed four times as a result of traffic offences.
Shortly after the horrific crash that killed him along with 60-year-old Vivian, 69-year-old Lars, 21-year-old Annabelle, reports suggested that Whitall had been jailed for driving with a disqualified licence. It was believed he was driving on P-Plates and that he had more than 60 different offences to his name.
In the new report, some of those crimes have been exposed. The Daily Telegraph suggests that in addition to his four jail sentences, Whitall had previously been banned from driving for nine years. He also had at least 10 other convictions for driving with a disqualified licence. Many are now questioning why he was ever allowed back behind the wheel. At one point he had even been declared an habitual traffic offender.
On Boxing Day, it is alleged that the 50-year-old had crashed his Toyota Prado into the Falkholt family car on his way home from a methadone clinic. The report also suggests that Mr Whitall was on a disability pension at the time of the accident and even used as many as 28 different aliases to continue driving and avoid the police. It is also believed he'd been convicted three times while drunk, once for being on drugs and a further two times for dangerous driving.
Ad. Article continues below.
In 1998, it is believed he was caught driving without a licence two times in two days, and that he was convicted for assault a young family member in 2008.
Witnesses saw Whitall driving erratically on the opposite side of the road shortly before the accident that eventually killed him and the Falkholts. He had only got his licence back a year earlier.
A spokesperson for New South Wales' Road Minister Melinda Pavey said despite being declared a habitual traffic offender, it had expired by the time his disqualification period had ceased. "The NSW Government shares the concerns of the community following the horror crash on Boxing Day," the spokesman said to The Daily Telegraph.
Whitall's mother Trish told Seven News that she was sorry for what happened on Boxing Day. "All we can do is offer our heartfelt commiserations," she said. She also said it wasn't anyone else's business if her son was on drugs at the time.
Mondayong: "All we can do is give them our heartfelt commiserations. I'm really sorry that it had to happen and it's an unfortunate accident" – Trish Whitall – Mother of driver Craig Whitall who caused this week's deadly Princes Highway crash. @PeterFegan7 #7News pic.twitter.com/HvG9F7hcUx

— 7 News Sydney (@7NewsSydney) December 29, 2017
Ad. Article continues below.
"Well we don't know for sure where he had been or what he was doing. But if he was on medication, that would be his business and no one else's," she said, before adding that her son had been "as careful as anything" since getting his licence back.
Overnight, Jessica's family made the devastating decision to turn off her life support. At the time of publication, it was believed that she was still in a critical condition. Her parents and sister Annabelle were farewelled in an emotional funeral service in Sydney earlier this week. 
Are you sending prayers to the Falkholt family at this difficult time? Should there be life-time bans for driving if someone has so many offences?