Hero reveals heartbreaking details of deadly Falkholt family crash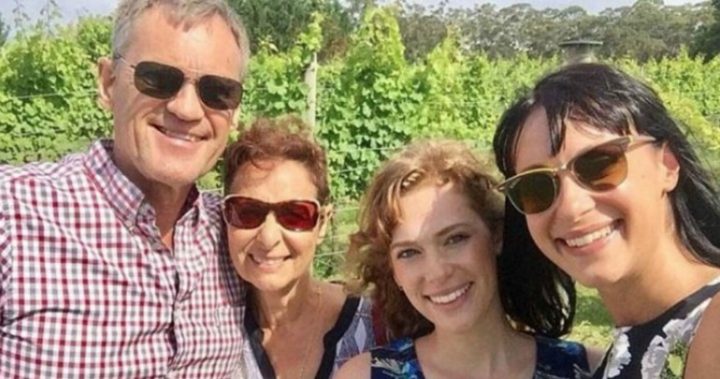 It was one of the worst car crashes over the holiday period and now someone who was actually there has spoken of the horrors she witnessed on that horrific day. On Boxing Day, a deadly crash on the Princes Highway in New South Wales claimed the lives of four people and left Home and Away star Jessica Falkholt in intensive care.
Jessica's parents, Lars and Vivian, died at the scene, while her sister Annabelle passed away a few days later from her severe injuries. She was in Sydney's Liverpool hospital at the time of her death and had her life support switched off.
The driver of the other car, 50-year-old Craig Whitall, also died at the scene. Reports at the time suggest that he had previously been jailed for driving with a licence that was disqualified and that he may have been on drugs at the time of the tragic incident.
Read more: Mother of driver involved in deadly Falkholt family crash speaks out
People all across the country have been waiting for updates on Jessica's health. Just last week, her family suggested that she could be in a coma for months. The 28-year-old is currently at St George Hospital in Sydney, where she remains the only survivor of the accident. She doesn't yet know that her entire family have passed away.
Ad. Article continues below.
One of the first people at the scene of the accident has given her recount of what happened that day. Lisa Elmas, who many have claimed a hero, said that she didn't want to be seen as one.
According to the Illawarra Mercury, the 44-year-old mother was just minutes behind Mr Whitall's car before he drove onto the opposite side of the road and crashed into the Falkholt family car.
The report suggests that Lisa stopped traffic and quickly got to work to try and save lives. "No one was doing anything yet so I yelled for help and asked who had fire extinguishers to put out the flames," she told the Illawarra Mercury. "I put them out and went straight over to Craig. I stayed with him while he passed."
She revealed that Lars died of impact in the accident, while Vivian passed away shortly after. Lisa also revealed that she came into contact with both sisters during the ordeal. "I checked for pulses and knew the girls were still alive. I yelled for a knife to cut them out of their seat-belts with and a lady came back with scissors."
She also said that she was in a hurry to get the girls out because she knew that the car "was going to explode". Lisa dragged both girls from the wreckage – an act that paramedics at the scene credit for giving both girls a chance at surviving.
Ad. Article continues below.
Read more: Annabelle Falkholt's boyfriend shares emotional tribute after crash
A mother of three herself, she reveals that the event has taken a toll on her own health and believes that more needs to be done to help people in horrific car accidents. She's calling for all vehicles in New South Wales to be fitted with fire extinguishers and first aid kits.
She has even set up an online petition calling for the New South Wales Minister for Transport Melinda Pavey to start taking action. At the time of publication, she had received 964 of the 1000 signatures she was hoping for.  
What do you think? Should all cars be fitted with first aid kits and fire extinguishers?