Falkholts laid to rest in emotional service as Jessica clings to life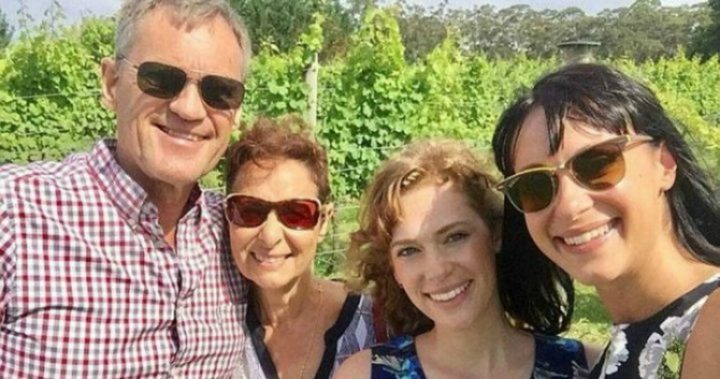 It's an emotional day for friends and family of the Falkholt family, as Vivian, 60, Lars, 69, and Annabelle, 21, were laid to rest.
Hundreds of mourners attended the service at Saint Mary's Church in Concord, Sydney to say their final goodbyes to the family whose lives were cut short during a horrific car accident on Boxing Day. The sole survivor of the accident, Home and Away actress Jessica Falkholt, remains in a critical condition in hospital. 
During the service, Vivian's brother Paul Ponticello gave a heartfelt eulogy. He also thanked members of the public who tried to save his loved ones after the head-on collision.
"It's a day that will be difficult to erase from our memory," the Daily Mail reports Paul saying of the tragic accident. He also spoke of his anger and confusion over his family members' tragic ends, saying that "their lives on this earth ending on a highway makes absolutely no sense".
He added that Lars was a safe driver, even revealing that the family had their own term known as the 'Lars Factor' that they'd use to describe his caution when driving. "The irony of this tragedy is that Lars was such a careful driver," Sydney Morning Herald reports him telling mourners at the service.
Ad. Article continues below.
It is believed that family and friends flew from Sweden and Italy for the funeral, while additional services will be held overseas for family who couldn't make it. Other people spoke at the service, with Annabelle's dear school friend recalling her favourite memories and all the things that Annabelle loved in the world.
Shortly after her death, Annabelle's boyfriend Jordan Brohier posted his emotional tribute to his beloved partner online. "I just keep hoping that I'll wake up from this terrible nightmare and see her gorgeous eyes looking back at me," Brohier wrote. "She was the most amazing girl I've ever met, loved by everyone that came in contact with her.
"I love you with all my heart bubba, I'm gonna miss you so much and I'm feel so shattered that I won't be able to spend the rest of my life laughing with you, having fun with you and making you smile. From the day I met you I knew you were gonna be someone special in my life, an angel sent down to bless everyone around you. You were the best thing that has ever happened to me baby."
Jessica remains in a critical condition in a Sydney hospital, unaware that her entire family has been killed. Reports suggest that she's undergone several surgeries since the accident. She has had a part of her skull removed and a kidney taken out. She remains in a coma.
The Falkholts were killed when their car collided with a vehicle driven by Craig Whitall, 50. Whitall, who was also killed in the crash, reportedly veered into the opposite lane when rounding a bend.  Mr Whitall's mother also offered her condolences to the Falkholt family, telling Seven News shortly after the accident: "All we can do is offer our heartfelt commiserations."
Do you have a message of support for the Falkholt family?