Mother of driver involved in deadly Falkholt family crash speaks out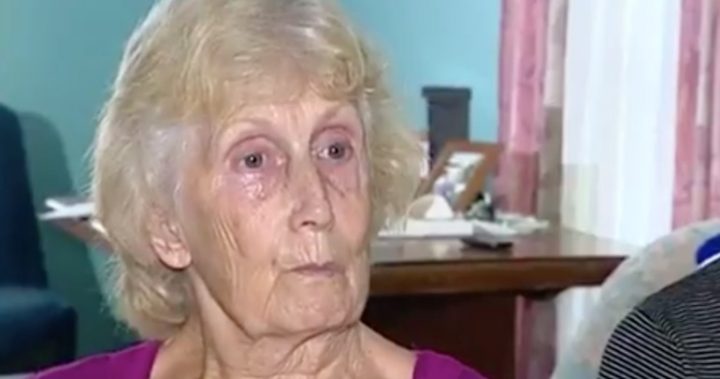 It's a car accident that has touched the hearts of Australians everywhere and the mother of Craig Whitall has spoken out about the tragic event.
Mr Whithall died during the crash that also killed Annabelle Falkholt, her parents and left Home and Away star Jessica Falkholt clinging to life in a Sydney hospital.
Yesterday, The Australian reported that Mr Whitall had previously been jailed for driving with a disqualified licence and was driving on P-plates after recently obtaining his licence again. They report that Mr Whitall, a grandfather and father of two, was "well known" to police and had a long criminal history.
Read more: Driver involved in deadly Home & Away crash known as 'repeat offender'
It is believed that he had more than 60 offences to his name, with witnesses claiming that they saw Mr Whitall's white Toyota Prado drift to the opposite side of the road at least two times before he collided with the Falkholt family's car.
Ad. Article continues below.
His family have now spoken out and appeared on Seven News.
Mondayong: "All we can do is give them our heartfelt commiserations. I'm really sorry that it had to happen and it's an unfortunate accident" – Trish Whitall – Mother of driver Craig Whitall who caused this week's deadly Princes Highway crash. @PeterFegan7 #7News pic.twitter.com/HvG9F7hcUx

— 7 News Sydney (@7NewsSydney) December 29, 2017
Mr Whitall's mother, Trish, offered her condolences to the Falkholt family.
"All we can do is offer our heartfelt commiserations," she said.
Ad. Article continues below.
His son Shane added: "We're really sorry that it had to happen and it's an unfortunate accident to anyone. But I wish them all the best and I'm really sorry."
Read more: Annabelle Falkholt's boyfriend shares emotional tribute after crash
While there have been reports that Mr Whithall was on drugs at the time of the accident, his family said they weren't sure what had happened.
"Well we don't know for sure where he had been or what he was doing," Trish said.
"But if he was on medication, that would be his business and no one else's."
Ad. Article continues below.
She acknowledged that there was little sympathy for her son after the accident but said that he was a good man.
Trish added that her son was "as careful as anything" since he'd got his licence back, but added that she doesn't want any other families to suffer on the roads.
"Everyone is someone's child," she said. "Just be careful."
Their comments come after the boyfriend of Annabelle shared an emotional tribute on Facebook.
Ad. Article continues below.
Jordan Brohier described the ordeal as "the most painful thing he'd been through" and spoke of his heartbreak that he'll never see his girlfriend smile again.
"I love you with all my heart bubba," he wrote.
"I'm gonna miss you so much and I'm feel so shattered that I won't be able to spend the rest of my life laughing with you, having fun with you and making you smile."
Jessica, the only remaining survivor of the accident, remains in a critical condition in a Sydney hospital.
Do you have a message for the families involved?