The Queen 'in hysterics' at Meghan Markle's Christmas gift to her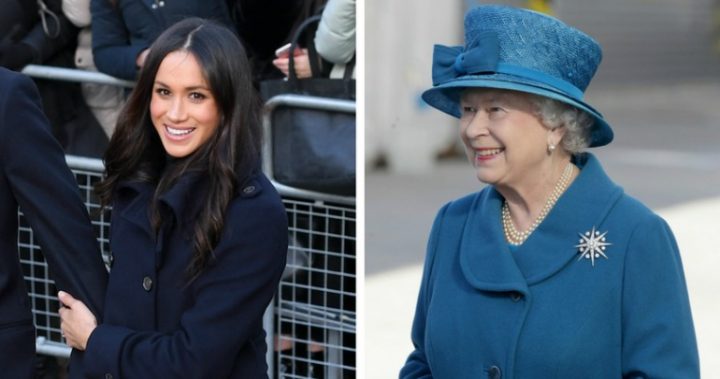 Christmas with your partner's family can always be tough, but imagine having to impress Queen Elizabeth II. That's a pickle bride-to-be Meghan Markle found herself in when she celebrated her first Christmas with the royal family.
The American actress is set to marry Prince Harry in a lavish ceremony in May, but before that, was invited to spend Christmas with the Royals. It was quite the honour, given that an invite the special occasion is usually only granted to immediate family and married spouses.
One of the many festive traditions is exchanging silly gifts on Christmas Eve. According to a new report by Daily Star Online, Markle's gift for her future grandmother-in-law was "cheap and tacky". It is believed that the royals present each other with silly joke gifts because they already have everything they require.
A royal source revealed to them that the 36-year-old presented the Queen with a singing toy hamster. "Meghan bought a little hamster that sings with a little rope for Her Majesty," the source told the publication. "It was so funny, especially when the corgis tried to take hold of the toy."
Read more: Meghan Markle and Prince Harry have Christmas lunch with the Queen
Ad. Article continues below.
The present apparently made the Queen chuckle and she even said that it could keep her dogs company.
Each of the cheap gifts that the family give each other are apparently laid out on a table in the drawing room, while Prince Philip heads the present-opening ceremony. It sounds like a lot of fun.
Marlke was photographed with Prince Harry at the time as they arrived for lunch at Buckingham Palace. It was the first time she met a lot of Harry's relatives. It was believed that more than 50 royals were at the event including everyone from Princess Eugenie and Princess Beatrice to the Duchess of Cornwall and the Duchess of Cambridge. She and Harry stayed at the Queen's Sandringham residence over the holiday period.
The news of The Queen's gift from Markle comes after it was revealed what she gives her staff.
Read more: The Christmas gift Queen Elizabeth II gives her staff
Ad. Article continues below.
A recent report by Wales Online suggests that instead of jewels or expensive jewellery, the Queen's staff get a gift voucher for their hard work. It is believed that Her Royal Highness presents each of her 500 staff with the same card every year.
Younger members of staff are presented with a voucher worth £28, or around $50 Australian dollars, while older members get £35 (A$62.50).
What do you think? Do you ever give your loved ones joke presents at Christmas or at birthdays? What's the silliest present you've ever received?