Star speaks out on Prince William and Harry's secret movie cameo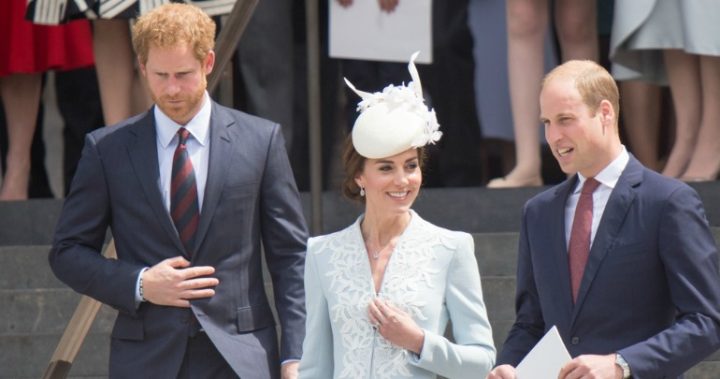 It seems the popularity of Star Wars even extends to the royal family. Ever since Prince William and Prince Harry were snapped in an exclusive visit to the movie set in April 2016, rumours have been circulating that the popular young royals were slated for cameo roles.
Of course, everything about the Star Wars franchise is notoriously hush-hush, with actors contractually obligated to keep secrets about any plot details not cleared by Disney. So while there was a bit of back-and-forth about whether the princes' roles were legitimate, no one knew what to believe. 
Read more: Star Wars producers talk about the future of films without Carrie Fisher
That is, until one of the stars of the franchise broke his silence during a BBC Radio 4 interview. 
Ad. Article continues below.
"I think they took that scene out," John Boyega, who plays Finn, says in the interview. "I've had enough with those secrets. They came on set. They were there. I'm sick of hiding it. I think it was leaked, anyway." 
The actor says he's "tired of dodging it", and confirmed that the princes were there, as well as popular British actor Tom Hardy. 
Read more: Carrie Fisher breaks silence on Star Wars scandal
Ad. Article continues below.
Given how strict the Star Wars contracts are, Boyega may have been joking about the royals' inclusion; he does have a reputation as a bit of a larrikin, and being "tired of dodging" something wouldn't be a good enough reason to make public remarks. 
Whether or not Boyega is joking, if William and Harry had requested to have background roles, it's unlikely anyone would be able to tell; Stormtroopers are covered from head to toe in white body armour, making it possible to spot any discerning features. And after they clearly enjoyed their trip to the set, could anyone really blame the princes for wanting to be a quiet part of the movie magic? 
Do you think the royals would have liked to dress up as Stormtroopers for a scene or two?