Star Wars producers talk about the future of films without Carrie Fisher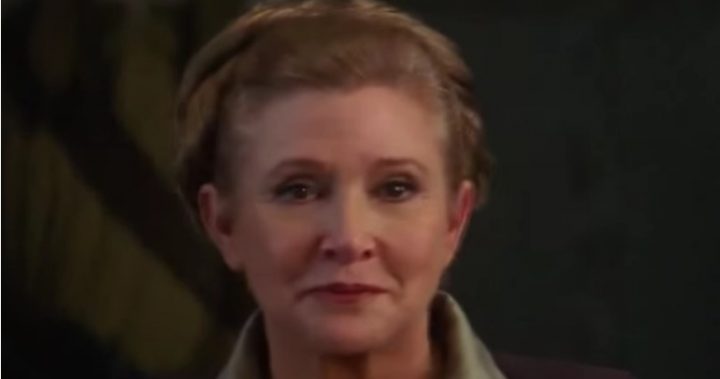 The death of Carrie Fisher has led to an outpouring of grief around the world.
But in the midst of it all, there have been questions from Star Wars fans about what the future holds for Fisher's infamous character Princess (now General) Leia Organa.
If you're a fan of Star Wars, you might have read that Princess/General Leia was to play a big role in the next two Star Wars films – Episode VIII and IX.
Now, with Fisher gone, fans were speculating about how she would appear in Star Wars: Episode IX.
There was rumours the producers would use digital technology to recreate Fisher's performance – rumours that Star Wars producers have put to bed.
Ad. Article continues below.
"There is a rumour circulating that we would like to address," Star Wars creators LucasFilm said in a statement.
"We want to assure our fans that Lucasfilm has no plans to digitally recreate Carrie Fisher's performance as Princess or General Leia Organa.
There was also rumours circulating that Fisher might be cut from Episode VIII completely, but LucasFilm confirmed she would appear in the film.
Sadly for fans, it'll be their last chance to see Fisher on the big screen.
"Carrie Fisher was, is, and always will be a part of the Lucasfilm family," the company's statement said.
Ad. Article continues below.
"She was our princess, our general, and more importantly, our friend.
"We are still hurting from her loss. We cherish her memory and legacy as Princess Leia, and will always strive to honour everything she gave to Star Wars."
Such sad news for Star Wars fans! Are you a Star Wars fan?