Dolly Parton ditches glitzy look for sweet throwback photo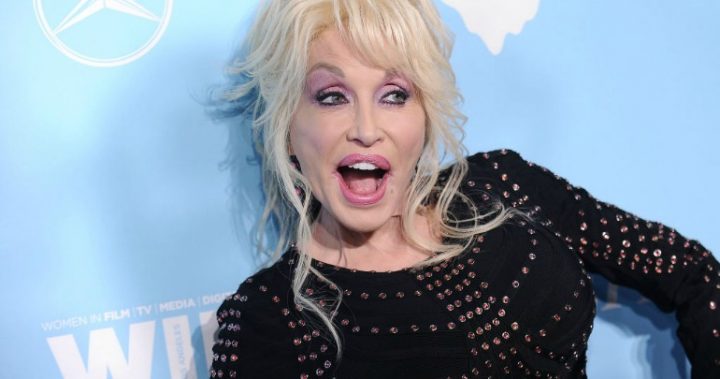 Dolly Parton has long been renowned for her country music and darling drawl, but it's been a while since she traded the glitz and glamour of skin-tight dresses for something a little more girl-next-door. 
The American singer-songwriter, who has been using Instagram more frequently thanks to the release of her most recent album, posted a photo to her Instagram account that was far from her usual style. 
"I'll always be a country girl!" she captioned the image, which shows her wearing a red and navy plaid shirt and a big smile. 
Ad. Article continues below.
Her blonde bouffant hairstyle has been somewhat mellowed with the cowboy hat perched on her head, and a pair of high-waisted jeans complete with a simple leather belt show off her slender waist. 
Read more: Dolly Parton reveals adorable sneak peek of new album
Parton, who has always drawn attention for her daring outfit choices, looks happy and at ease in the photo, with minimal makeup. Even in this blast from the past, however, Parton's favourite fashion accessory is still visible: the collar and upper part of her shirt is covered in subtle sequins. 
Shared with her 870,000 followers, Parton's picture quickly garnered hundreds of comments and nearly 71,000 likes. 
Read more: Keith Urban, Dolly Parton and Reba McEntire unite for epic country song
Ad. Article continues below.
"No matter how you dress, Dolly, you look like a shining star!" one fan wrote. 
"Gorgeous then, gorgeous now!" another commented. 
"Dolly, I think in some way you put a little bit of country in all of us," one comment reads.
Read more: Miley Cyrus doubles for godmother Dolly Parton in hilarious video
Parton has previously acknowledged that her outfit choices haven't always been the most sensible. 
Ad. Article continues below.
"Back in the day, doing my own things my own way, and dressing sexy and showing my cleavage and all that, I got a lot of criticism. Lots of people thought I was making a mistake and that I was just trashy, which I was," she said in a People article. 
Parton is currently promoting her first children's album, which preaches love, acceptance, and humility. She has also recently collaborated with goddaughter Miley Cyrus for a song called "Rainbowland". 
Do you prefer this dressed-down Dolly or the more attention-grabbing outfits she wears now?