Dolly Parton reveals adorable sneak peek of new album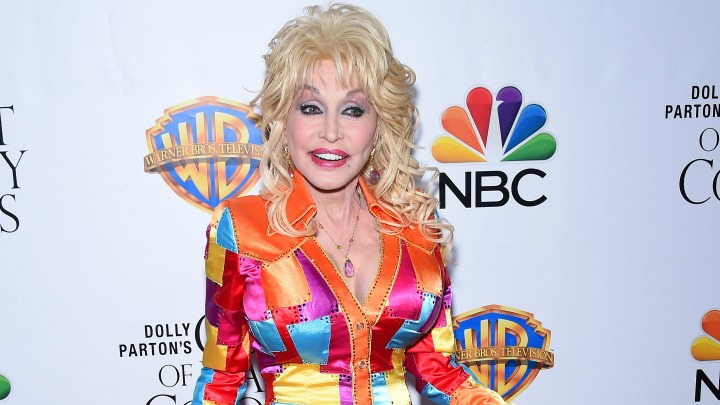 While Dolly Parton's latest album may not be available for physical purchase until October 13, it became available for digital download on September 29. Since the iconic country singer is all about sharing and caring, she was kind enough to treat her 859,000 Instagram followers to a few snippets of the track list. 
"These are a few of my favorite songs on my brand new album I Believe In You which just released on digital outlets today!" the singer wrote. "Swipe through to hear a few of them then head to the link in my bio if you'd like to stream or download it." 
I Believe in You is Parton's first children's album and it looks set to be a gorgeous array of moral messages and feel-good tunes. 
Parton's Instagram post included five graphics of song lyrics accompanied by an illustrated image of a train bearing the words "Dream more, learn more, care more, be more". 
The album's titular song, "I Believe in You" was the first in the image set, with Parton singing the phrase "Now this big ol' world is full of dreams and possibilities. And the rain of life is filled with hopes and opportunities!"
Ad. Article continues below.
The "Brave Little Soldier" sneak peek reveals the line "Faith will be my armor and love my sword and shield." 
There's also a sweet song with the lyrics "I am a rainbow, I"m every color; I'm every hue." 
While Parton has denied having cancer, there is a song title "Chemo Hero" where she sings about fighting back. 
Ad. Article continues below.
The last song she shared, titled "Makin' Fun Ain't Funny", had perhaps the most poignant lyrics of the set: "Don't do this, makin' someone else feel small to make yourself look big. If you can't be big, don't belittle someone else. That's not the thing to do." 
Fans are already loving the album. 
"Thank you for making life feel good simple and just fun.. when I see and listen to your music it is like I'm alive again!" [sic] one fan wrote.
What do you think of the songs?