Low-range drink drivers 'to avoid court' amid push for new road rules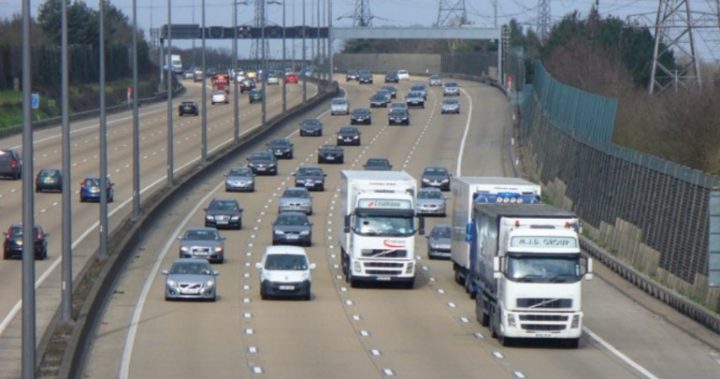 Some low-range drink drivers in New South Wales may now be able to avoid appearing in court under controversial new road rules.
According to 7 News, the State Government has approved parts of a new road proposal, including new rules surrounding punishments, as well as generating more income via point-to-point speed cameras.
Up until Thursday, if a driver was found to be over the limit following a breathalyser test, they were forced to appear before a magistrate. However, according to the site, police will now suspend low-range drink drivers' licences on the spot and issue them with a fine instead.
"It's really an attempt to decriminalise, in a way, the effect of drink driving," lawyer Sam Macedoni told the publication. "The idea of going to court is punishment in itself."
Despite the controversial decision getting protests, the State Cabinet reportedly "agreed unanimously" on Thursday to the rule, alongside several other parts of the new road safety package.
Ad. Article continues below.
It's hoped the move will ease up pressure on the court system, while discouraging drivers from appealing sentences. It should then prevent them being handed their licences back immediately.
While some parts of the package are expected to take effect immediately, others – such as the point-to-point speed cameras – may be delayed.
It comes after The Daily Telegraph reported that New South Wales' opposition leader Luke Foley reckons the only place for drivers who repeatedly flouted no-drive orders was prison.
Read more: Hit horror drivers with lifetime ban, jail terms, experts say
Anyone reading the tragic story of the Falkholt family – three people killed and another clinging to life after a single road accident – can't help but have been shocked by the driving history of the other man killed in the accident. Or perhaps not so much his driving history but the fact that he was still on the road.
Ad. Article continues below.
Craig Whitall, who was reportedly responsible for the accident that left Lars, Vivian and Annabelle Falkholt dead and Jessica Falkholt in hospital, her life support switched off, had served four jail sentences for traffic offences, a nine-year driving ban and had at least 10 convictions for driving while disqualified.
The Daily Telegraph exclusively revealed that Whitall, who was driving from an appointment at a methadone clinic at the time of the accident, also had nine convictions for driving without a licence and that he was well known to police in his home town of Ulladulla, New South Wales, for flouting driving bans.
Yet despite being ruled by the courts as a habitual traffic offender, he was handed back his licence in December 2016. Plenty of commentators, both high-profile and members of the public, have said that it beggars believe that Whitall was in a position to drive at all.
Experts have suggested rules such as a 'three strikes and you're out' driving ban for serial offenders, while Michael Gannon, the president of the Australian Medical Association has called more generally on the government to do more to prevent the carnage caused by road accidents.
Do you think low-range drink drivers should still face a day in court, or not?
Ad. Article continues below.
---
With Facebook removing news sites from your feeds we ask that you sign up for Starts at 60's emailers here. And to keep us on your wall, join some of our new Facebook groups and clubs:

News Junkies Club – Australia
News Junkies Club – USA 

See news on the change and links to all our other clubs and groups here.