Hit horror drivers with lifetime ban, jail terms, experts say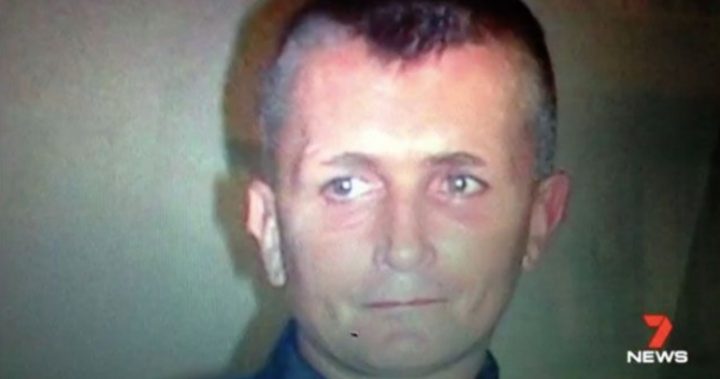 Anyone reading the tragic story of the Falkholt family – three people killed and another clinging to life after a single road accident – can't help but have been shocked by the driving history of the other man killed in the accident. Or perhaps not so much his driving history but the fact that he was still on the road.
Craig Whitall, who was reportedly responsible for the accident that left Lars, Vivian and Annabelle Falkholt dead and Jessica Falkholt in hospital, her life support switched off, had served four jail sentences for traffic offences, a nine-year driving ban and had at least 10 convictions for driving while disqualified.
The Daily Telegraph exclusively revealed that Whitall, who was driving from an appointment at a methadone clinic at the time of the accident, also had nine convictions for driving without a licence and that he was well known to police in his home town of Ulladulla, New South Wales, for flouting driving bans.
Yet despite being ruled by the courts as a habitual traffic offender, he was handed back his licence in December 2016. Plenty of commentators, both high-profile and members of the public, have said that it beggars believe that Whitall was in a position to drive at all.
The horror of the Falkholts' fate means, of course, that politicians are now making the right noises, according to the newspaper.
Ad. Article continues below.
The Daily Telegraph reports that New South Wales' opposition leader Luke Foley reckons that the only place for drivers who repeatedly flouted no-drive orders was prison, while the state's roads minister Melinda Pavey admitted that "everything that the community expects us to do to keep them safe has not worked" in regard to this accident.
Read more: Mother of driver involved in deadly Falkholt family crash speaks out
Experts, meanwhile, have suggested rules such as a 'three strikes and you're out' driving ban for serial offenders, while Michael Gannon, the president of the Australian Medical Association has called more generally on the government to do more to prevent the carnage caused by road accidents.
"We are talking about something that kills over 1,000 people every year," Gannon said on January 4. "If this was a viral or bacterial infection, there would be yells for new vaccination, for new antibiotics. If we were talking about a chronic disease that costs the community tens of billions of dollars a year in medical costs and lost productivity, there would be a call to act. The AMA is asking for different levels of government to act."
Yet, instead of strengthening its laws, NSW, where the Falkholt's accident occurred, scrapped its habitual traffic offender scheme in August 2017, which had allowed the courts to disqualify drivers up to maximum of five years and even for life once they'd accrued three serious driving convictions, because, as Pavey said at the time, it hadn't worked as a deterrent. Another minister said that the scheme also disproportionately affected disadvantaged and Aboriginal Australians.
Ad. Article continues below.
Instead, drivers who can "demonstrate a commitment to lawful behaviour and who have been compliant with their disqualification period for two or four years" can now reapply for a licence, while the police can confiscate number plates or vehicles owned by people who continue to flout driving bans, but the confiscations have a maximum period of just three or six months.
"For those who continue to break the rules, magistrates will continue to have maximum disqualification periods available to them," Pavey said at the time.
The failure of such a scheme to deter serial offenders may lend weight to calls for such offenders to be jailed, thus removing for at least a period their ability to get behind the wheel.
There is, however, the cost to taxpayers to consider if repeat driving offenders are to be jailed more readily. Some may say that we would all consider no cost too high if the Falkholt family were our own beloved flesh and blood. But what's a reasonable cost cannot be decided on emotion. If anything, the answer may be in how the cost of imprisonment weighs up against the cost of policing driving bans, or the cost to law enforcement and the health sector in dealing with road accidents and their aftermath.
And the longer-term impact of imprisonment would likely have to be a factor in deciding its success – if a prison term does not deter a driver from flouting a driving ban on release (as it clearly did not in Whitall's case), then is it a viable long-term solution?
Ad. Article continues below.
How do you think habitual traffic offenders should be dealt with? Do you support more prison sentences, or greater supervision of disqualified drivers? Could tougher laws have prevented the Falkholts' accident, or will people who're determined to drive find ways to do so regardless of the law?