Prayers for Jessica go internet-wide as life support turned off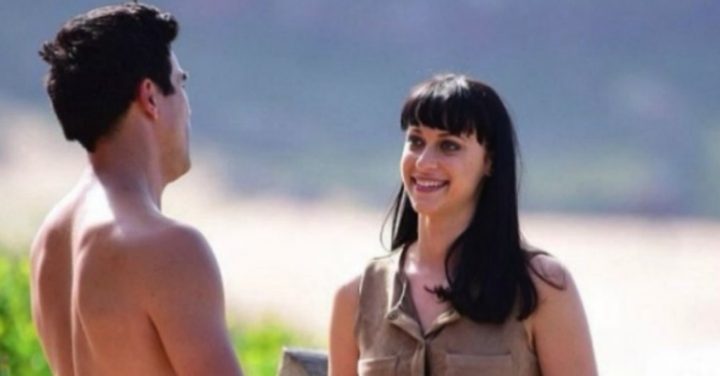 Home and Away actress, Jessica Falkholt, who has been fighting for life since a horrific car crash on Boxing Day, has reportedly had her life support turned off.
According to various media reports, the 28-year-old's family made the decision to switch off her life support, just a day after her parents and sister, who were killed in the same crash, had been laid to rest.
There are mixed reports about whether the actress has passed away, with The Home and Away Facebook page sharing a simple heartfelt update last night, "Rest in peace beautiful Jess." The post has since been removed.
The Sydney Morning Herald reported this morning that the hospital had confirmed the actress is still in a critical condition.
According to the Daily Mail, Jessica's heartbroken family had kept a bedside vigil in the Intensive Care Unit at St George Hospital where Jessica had been in a medically induced coma. A relative told Daily Mail: 'We made sure Jess wasn't alone and her friends were able to be there with her…"
Ad. Article continues below.
"Everything we have done and every decision we have made has been done with the advice of doctors and social workers. No decision is made without Jessica's wants in mind."
Earlier in the week, hundreds of mourners had attended the funeral service of Jessica's mother Vivian, 60, father Lars, 69 and sister Annabelle, 21, at Saint Mary's Church in Concord, Sydney.
During the service, Jessica's uncle, Paul Ponicello gave a heartfelt eulogy, and also thanked members of the public who tried to save his loved ones after the head-on collision on the NSW south coast. Craig Anthony Whitall, the 50-year-old driver of the other vehicle and a serial traffic offender, was also killed in the crash.
"It's a day that will be difficult to erase from our memory," the Daily Mail reported Paul saying of the tragic accident. He also spoke of his anger and confusion over his family members' tragic ends, saying that "their lives on this earth ending on a highway makes absolutely no sense".
Jessica Falkholt is best known for playing Hope Morrison on the long-running Australian soap, Home and Away.
Ad. Article continues below.
Fans took to social media to share their disbelief, sending heartfelt messages to Jessica.
Jessica Falkholt. Sweetest girl. So full of life. Heart breaks.

— Anthony Hayes (@theanthonyhayes) January 11, 2018
Heartbreaking news about Jessica Falkholt. There are no words.

— Jelisa Apps (@JelisaApps) January 11, 2018
Ad. Article continues below.
So so sad to hear about Jessica Falkholt. Just heartbreaking. ????

— Anna-Marie (@PinkChampayne) January 11, 2018
Rest In Peace beautiful. I honestly can't believe this. Such a horrific story. Fly high with your family angel. ❤️https://t.co/07sXIKLYXc

— Carly Heading (@carlyylalaa) January 11, 2018
What messages of support do you have for Jessica?